The hybrid customer
Published on 26/10/2020 in Sectors 
Today's customer journey combines digital and physical contact. In our always-on economy, customers expect companies to be reachable anywhere, anytime.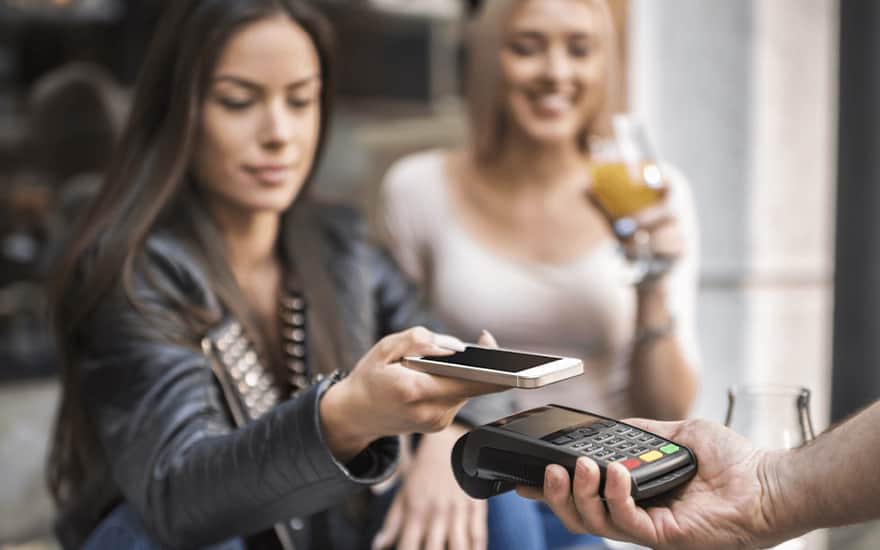 Our integrated customer contact solutions help you meet these high expectations, by closing non-digital gaps in the customer journey and facilitating human contact when it matters.
Belgian banks have 8.1 million online mobile banking subscriptions and 13.7 internet banking subscriptions.
Source: Febelfin, 2020
Integrated customer contact solutions
Human interaction remains a crucial and integral part of a good customer experience. Thanks to the ongoing digitalization of the contact center, you get the best of both worlds: you improve your operational efficiency as well as your customers' experiences.
With Voice Managed Services, you manage your incoming calls in the cloud. Never miss another customer call with our combination of Voice Continuity, Smart Routing and Contact Center in the Cloud.
Let's #Interact
Nowadays, customers rely on social media to communicate with your company. With #Interact, you handle all social media conversations through a single platform:
One environment for all your conversations on social networks
Answer to customer questions through their preferred channel
Easily forward more complex messages to the right employee
39% of social media complainers expect a reply in 60 minutes (yet the average response time from businesses is 5 hours).
Source: Hug Your Haters
Over 1 in 2 people around the world (56%) have stopped doing business with a company because of a poor customer service experience.
Source: Microsoft
#Interact - manage all your conversations (from social media as well as traditional channels) via a unique platform.
Improve your customer relationships
Voice assist - "Hello, how can I help you today?"
The majority of questions and requests that your call center agents process are recurring. But the costs of these routine calls add up and they are not very rewarding for your agents. All the more reason to handle these differently.
Meet Nikki, our voice and chat assistant, who can help you improve productivity and enhance the customer experience.
Clients are helped automatically and quicker
Calls can be transferred faster
The availability of your company increases dramatically (24 / 7 / 365)
You improve overall customer satisfaction
Chatbots can answer up to 80% of routine questions and reduce customer services staffing costs by up to 30%..
Source: IBM | BI Intelligence, The Chatbots Explainer
Digitally know your customer
Going digital has made many things so much easier. But ease-of-use must go hand in hand with feeling secured. Finding the right balance between the user experience and safety is key.
Know Your Customer (DigitalKYC) captures all the essential information you need to onboard a customer. From identity and email verification over electronic signatures to biometric recognition tests.
Did you know?
Proximus is a shareholder and founding member of Belgian Mobile ID, a consortium of Belgium's leading banks and mobile network operators that created the itsme app. itsme is the Belgian reference for mobile identity and digital privacy in shopping, health, government services, banking and more. Because you shouldn't have to choose between security and convenience.
For who?
If you're a customer experience or customer operations manager, a channel or retail manager, you probably face the challenge of continuously improving customer contacts.
Contact us to see how we can help you seamlessly merge your need for operational efficiency with your customers' desire for optichannel personalization.