Digimax provides the best service without interruption
Published on 01/06/2017 in Customer Stories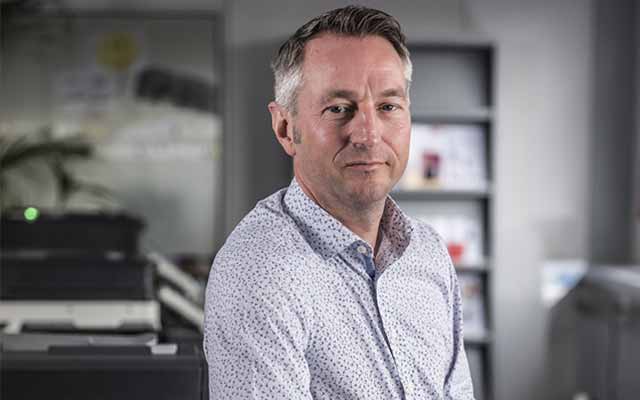 Digimax is one of Belgium's biggest suppliers of copying facilities and multifunctional printers, workflow management solutions and document digitalization tools. Without an Internet connection the company simply can't operate. Reading meters, reporting malfunctions, sending toner-empty notifications, etc. - all this is done via Internet.
Digimax was the very first customer to have the Proximus Mobile Back-up solution installed via the 4G mobile network. "If the Internet malfunctions, in a fraction of a second all the data traffic is automatically switched to 4G. One of the big advantages is that we don't have any mobile data costs. All the data usage is included. Plus if we use Mobile Back-up, all the functionalities are retained on the 4G connection so our CRM system, for instance, with all the customer data goes on working," says CIO Marc Haesendonckx.
The key question, of course, is has Digimax ever needed the 4G connection? And how did it go? "We think Mobile Back-up has kicked in once or twice, but we aren't absolutely sure," says Marc Haesendonckx. "Because the switch is so seamless, as a user you don't notice anything at all. The only thing you can see is the speed of the connection, because with 4G it is even faster than via the landline."
Perspective
Magazine and online blog for business leaders, brimming with new insights for a fresh look at their company.