Why Concordia Textiles chose Proximus as a partner
Published on 25/08/2017 in Customer Stories 
Delivering the best possible service to your customers offers many advantages. To do so, you need to be able to rely on the best service providers yourself. That is why Concordia Textiles, an international textile company, chose Proximus as the partner to manage their ICT.
Office 365 in the Cloud
Thierry Vermeulen, CEO of Concordia Textiles: "When the time came for us to replace our Lotus Notes mail server, our international growth led us to choose for the cloud-based Office 365. We had already been working with Proximus for a while and were very happy with how this relationship was going. Proximus proposed that we collaborate with IT-care: a Proximus ICT Expert and a specialist in all cloud-based solutions, on our migration and integration needs.
Smooth transition
A Proximus ICT Expert helps you proactively to tackle digital challenges so you can focus on growing your business. This was how Concordia Textiles also experienced it: "We needed to migrate about 200 mailboxes from Lotus Notes to Office 365. At the same time, we were also replacing Sametime by Skype for Business. This migration went very smoothly", Thierry Vermeulen says. "To familiarise all employees with the new IT-infrastructure as quickly as possible, IT-Care also provided a customised education programme."
How a Proximus ICT Expert can help your company as you grow
Your ICT Expert:
Offers a high level of expertise and service
Is a local partner that advises you on growth opportunities
Thinks with you on your business needs and asks the right questions
Proposes tailor-made solutions that innovate across the board
Follows up on rollout and the maintenance of your installation
Save time (and money) with your IT infrastructure
Contact us and we will find the best partner for you
Read other articles
---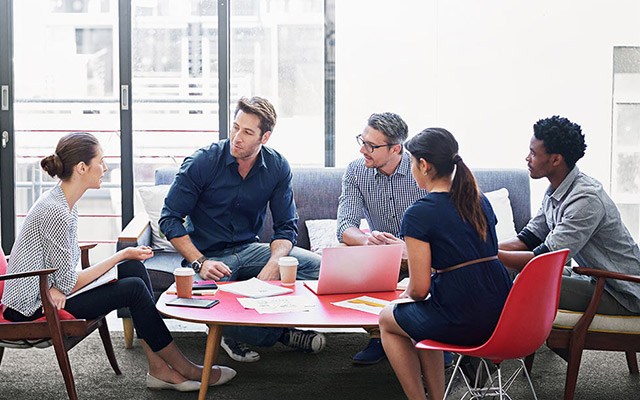 The advantages of Enterprise Partners
Do you want to upgrade your business to digital? You can rely on one of our experts. With their expertise and know-how, they'll help you make the right choices and accompany you throughout the process.
More information
Perspective
Magazine and online blog for business leaders, brimming with new insights for a fresh look at their company.
Other articles of Perspective