The 5 benefits of impeccable service according to Proximus
Published on 11/06/2017 in Inspire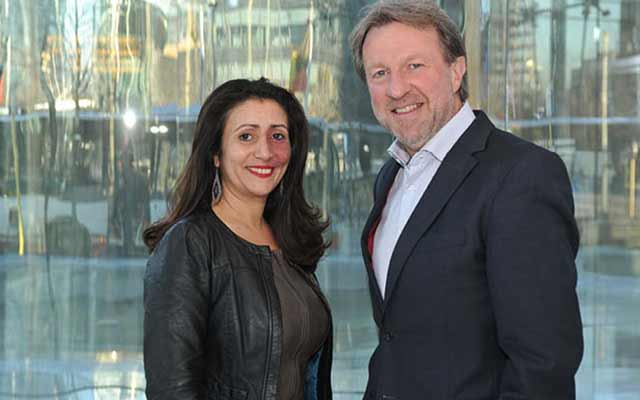 To offer a customer experience that stands out from the pack, Proximus focuses on proximity, quality and proactivity, combined with personalised digital services. Fatima Dqaichi, Director Customer Centricity Program, and Bart Van Den Meersche, Chief Enterprise Market Officer, tell us more.
Proximus… proximity

Fatima Dqaichi: "We have a strong network that is well installed locally and we have a great many skilled technicians in house. So, we can stay close to our customers. A personal account team or our Enterprise Service Team are on hand for the professional and independent contractors. After all, we don't just want to offer solutions to our professional customers. We also aim to understand their specific issues and assist them with things that are really important for their business."

Digital, yes. But with a personal touch

Bart Van Den Meersche: "In addition, our service provision is increasingly working on 2 different aspects:

Digital service provision: customers can manage their connectivity, their cloud and other services themselves on line more and more.
A personal service provision: our customers can rely on designated contacts at Proximus who have the necessary technical and business knowledge to be able to respond to their company's individual needs."

Le Proximus Enterprise Expert ICT

Fatima: "We started a major overhaul of the professional market a few years ago, covering our sales, service provision and support. We were aiming to achieve the following:

Be much more proactive and anticipate our customers' needs so that we have a solution even before the customer realizes that he/she has a problem.
Improve the end-to-end aspect, which means that we stay with the customer from the first request until way after they have bought and installed a solution.

Good, better, best!

Bart: "As a leading brand in ICT services, we have to provide first-class service. Everything just has to be right all the time, it's that simple.

It's our ambition: to be the best service provider all the time. The fact is companies change their ICT equipment every five or seven years. But at an operator it often takes years to roll out new technology. We have to anticipate all the time."

Be a human and familiar partner

Fatima: "But we don't just have to be a leading player. We have to be a recognizable and accessible brand too. Every customer really does come into contact with someone from their own personal account team or the Enterprise Service team, with a name and a telephone number, so that they never feel they are running around lost in a huge machine."
How Proximus can also offer your company the best service?
Contact us without any obligations and we'll be delighted to tell you all about it.
Read other articles
Working with Proximus: trust is a priority
---
Our team is ready to help you
A question, a proposed partnership or a special request? Our employees are always available to answer your questions.
Contact us!
One
One magazine is the Proximus B2B magazine for CIOs and IT professionals in large and medium-sized organisations.
Other articles of One