Proximus and ARC, partners in servicing
Published on 09/01/2017 in Inspire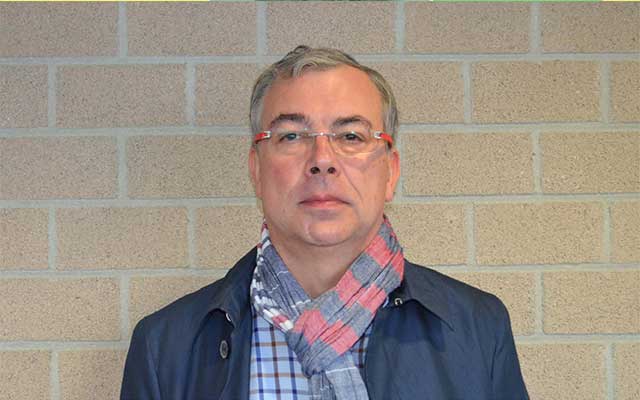 With around 800,000 tonnes of frozen vegetables per year, Ardo from West Flanders is the European leader in the production of frozen vegetables. Until recently, however, the company was not as good in the field of service provision as regards the telecommunications of its 4,000 staff. So purchasing manager Patrick Dolphen was delighted when Proximus put him in contact with ARC from Antwerp.
"We have been working with Proximus for a decade or so, mainly because of the total range and the excellent cover," Patrick Dolphen explains. "In the last few years, our internal IT department has had to deal with more and more questions about our staff's mobile devices and subscription packages. That is not exactly our IT department's core business. So Proximus put us in contact with their IT Partner ARC, a telecom specialist from Antwerp, which provided excellent service."
Professional advice
So about three years ago, the Ardo HR and IT departments reviewed the company's entire mobile situation with ARC. "Our contact at ARC, Jeffrey Van Vyve, first helped us select the mobile devices for our staff," says Patrick Dolphen, explaining the step-by-step plan. "Then together we defined three basic profiles for each of our internal users.
On the basis of these profiles, Jeffrey Van Vyve really thought about the situation with us. His team worked out which subscriptions, packages and options went with which profile. After three months, they then assessed the situation and made adjustments. ARC is still monitoring these packages for us now, and if necessary they make adjustments every six months."
The perfect win-win situation
"The telecom team at ARC follows the mobile use of each of our employees. This use changes regularly, for example when an employee takes on a different position in the company or temporarily carries out other activities. If there is a discrepancy between the use of an employee and his mobile profile, then ARC proactively makes a proposal to adjust this user's subscriptions, packages and options.
So the company's costs are optimized and the employee gets the best possible ease of use. They also manage the security (MDM) of the devices. Users have been given training on this too, here in our offices."
The advantage of an intermediary
"What we like best about this cooperation is the faster response time. ARC is the intermediary in our cooperation with Proximus. They respond immediately to our questions and follow everything up with Proximus so that we don't have to waste any time on this. This follow-up wasn't always easy for our internal IT department and so it takes a lot of work off our hands."
When we ask Patrick Dolphen for a practical example of this fast response time and service, he cites his staff's regular trips abroad. "For example, if someone has to work abroad for more than three days, then he or she contacts ARC. They immediately activate tailor-made packages depending on the destination and the length of the stay."
Impeccable cooperation
According to Patrick, the cooperation between Ardo and ARC is almost entirely by e-mail. "We only see one another once every four months to discuss any problems and go over new user profiles." "The ARC telecom team lifts a huge workload from the shoulders of our IT department," Patrick Dolphen concludes, with satisfaction. "They not only follow up the profiles, but they also answer the day-to-day questions from our users. For instance, if someone has problems abroad, ARC resolves the issue super fast."
Perspective
Magazine and online blog for business leaders, brimming with new insights for a fresh look at their company.
Other articles of Perspective