Belfius forms strategic partnership with Proximus
Published on 19/02/2016 in News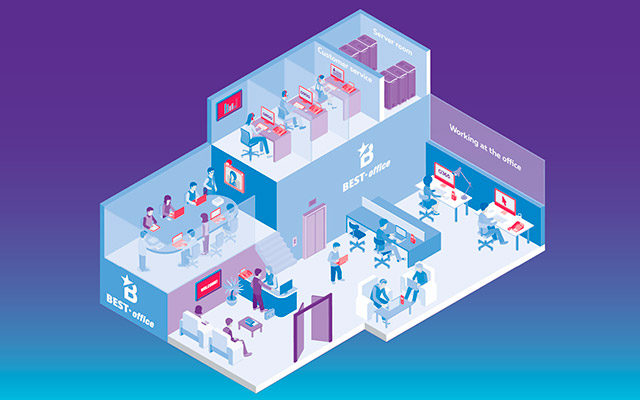 Belfius Bank has signed a partnership agreement with four leading Belgian technology companies, including Proximus. The goal is to offer customers even more personalized service and advice using an 'omnichannel – mobile first' approach with high-performance digital tools.
Mobile banking is hot at Belfius. Customers can perform a wide range of transactions at any time and wherever they are. Since recently, they have even been able to log in with fingerprint authentication on their smartphone. Belfius is an exponent of a customer-focused innovation culture, which today receives support from a partnership agreement with four leading technology companies. The idea is to create an integrated 'omnichannel – mobile first' approach in which the customer experience occupies a central place in the end-to-end interaction chain. Connectivity and mobile are the watchwords here. This is why, among other things, Belfius will be using Proximus' fiber-optic technology to improve the accessibility and productivity of its branches and its central services.
Smart Cities
As part of this strategic partnership, the two companies have already worked together on smart cities. The Belfius Smart City Award recognizes actions by local authorities in the field of mobility, environment, energy management and digitization based on innovative technological solutions. Proximus supports this initiative by Belfius and offers a portfolio of smart solutions that help Belgian cities and municipalities develop into smart cities.
One
One magazine is the Proximus B2B magazine for CIOs and IT professionals in large and medium-sized organisations.
Other articles of One