Always connected over secure Internet
Internet within reach anytime, anywhere, to ensure the continuity of your activities, no matter what.
Stable and reliable technology
Focus on business continuity
24/7 professional support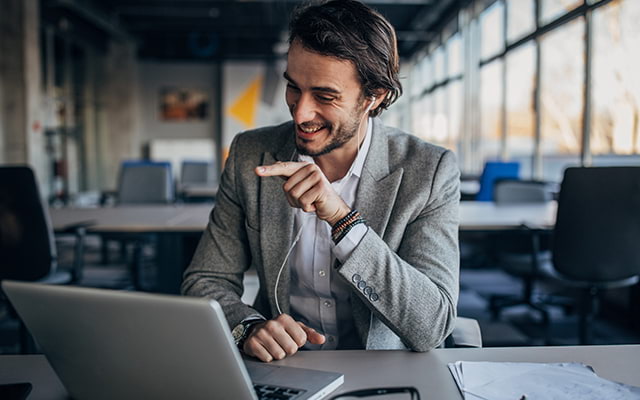 Internet Pro+
More possibilities with a static IP address
Up to 100 Mbps download and up to 40 Mbps upload
1 static IP address and router included
Unlimited monthly data volume
Integrated firewall
Repair within 5 working hours
FullFiber Extended
Internet over fiber* with choice of multi-gig speed
Up to 8.5 Gbps download and up to 1.5 Gbps upload
1 fixed public IP address and router included
Unlimited monthly data volume
24/7 technical support
Repair within 5 working hours
* Shared fiber connection, available in areas where shared fiber is rolled out.
Prices excl. VAT
Temporary internet connection
Need internet for a sports event, a concert, a fair, a construction site, ...? Sometimes an internet connection is only needed for a short period of time. That's why Internet Pro+ and FullFiber Extended are also available in a temporary version. From 1 day to 1 year, depending on your needs.
Network connection
Including installation and configuration of b-box /router
By phone
Specially trained experts
Repair within 5 working hours in case of an outage
Total package
No surprises
Fiber is coming to you
Proximus will be expanding its fiber network in the coming years. Want to know if your business is located in an existing fiber zone?
VoIP
For Internet Pro+ and Fiber Max
Professional Voice over IP
Qualitative communication on your internet line
Save on cabling, call and connection costs
Integrate your landline with IT applications
Extended SLA
For Fiber Max
Repair Monday to Saturday, from 7 a.m. to 10 p.m. or 7 days, 24/24
Mobile Backup
For Internet Pro+ and Fiber Max
Thanks to a specific router with integrated mobile connectivity, the Internet access switches automatically to the 3G or 4G network via the same IP, to ensure the continuity of your services if a communication fault is detected.
Subscription: €20/month (including unlimited 4G)
Next generation firewall
For Fiber Max
Best firewall, always up to date
Cloud portal for self management
As-a-service
Advanced protection via URL filtering, antimalware, sandboxing, etc.
Teleworking
For Fiber Max
Safe management via remote access
As-a-service (no extra investment)
Additional IP addresses
For Internet Pro+ and Fiber Max
If you have several servers, e.g. for your website, e-mail or surveillance cameras, and if you want to access that data remotely, you'll need several IP addresses.
Protection against DDoS attacks
Protection against DDoS attacks
Keep Internet access to your organization's website and applications available at all times, even during a Distributed Denial of Service attack (DDoS attack), such as volumetric attacks, TCP State-Exhaustion attacks and Application Layer attacks.
For each type of attack, we offer a solution that will help keep your organization accessible.
Explore DDoS Wall
For Explore Intense Monosite and Explore Multisite. Advanced protection against volumetric attacks with SLA:
Detection and mitigation
Automatic DDoS mitigation, or on customer request
Reporting
Personalized detection and mitigation template
Attack notifications
Integration with onsite DDoS Protection possible
Service Level Agreement (SLA)
Onsite DDoS Protection
For data centers.
Protection against:

TCP State-Exhaustion attacks
Application Layer attacks

Integration with Explore DDoS Wall possible to activate this solution when a volumetric DDoS attack is detected
Free Wi-Fi for customers
For Internet Pro, Internet Pro+ and Fiber Max
Guest Wi-Fi is ideal for shops, the catering industry, public spaces, and events
Wi-Fi business network separate from visitors' network
Personalized access screen with your company logo
Insight into user profiles
Customer privacy always guaranteed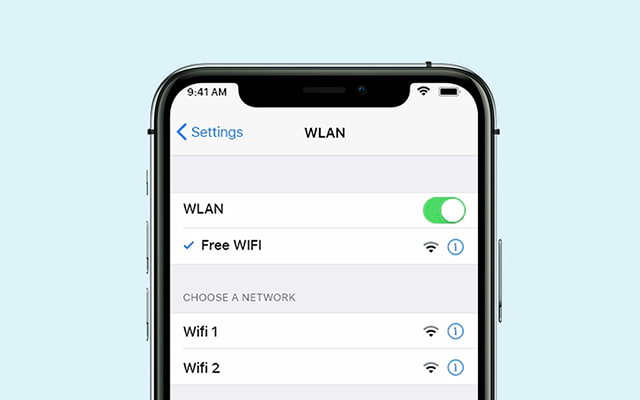 Customer story
Investing in a high-speed Internet solution
To enable academics from around the world to share their knowledge, the University Foundation provides all the best that technology has to offer for exchanging information in real time: multimedia, Skype, streaming and videoconferencing.

Conditions
All prices exclude VAT.
Internet Pro+ installation cost: €250
Fullfiber Extended installation cost: €250