Free Wi-Fi for your visitors
Advertising opportunities during surfing session
Wifi network is separated from your own network
Improved insights about your visitors
Enterprise Guest Wi-Fi
For your customers, Enterprise Guest Wi-Fi is an additional service. You yourself can use it as a marketing channel for e-commerce and social media. Customers easily log in without a password, they simply use the Wi-Fi network via their cell phone number.
Adults and violent pages are of course blocked. Enterprise Guest Wi-Fi is secure and GDPR approved.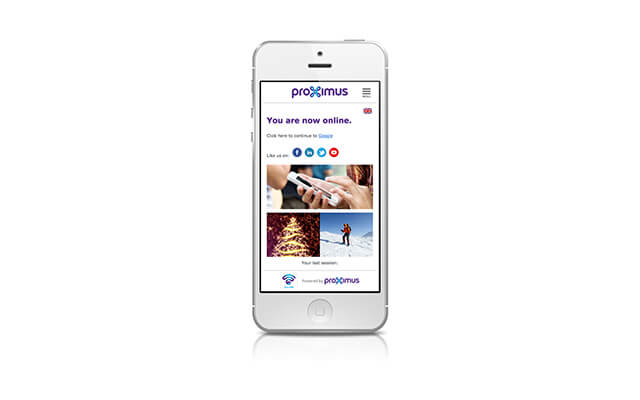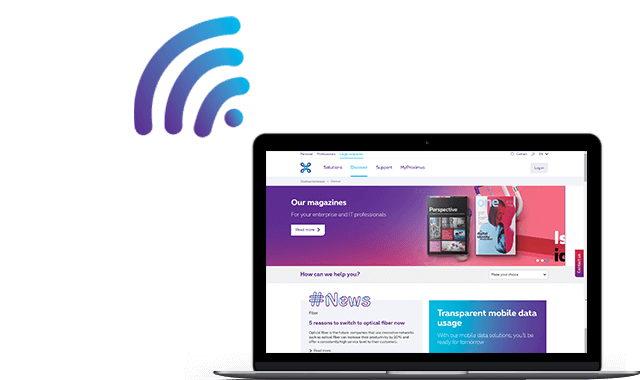 Customer interaction is more important than ever
Compatible with all Proximus internet connectivity
Based on Meraki, CISCO, HUAWEI, HP Aruba wifi access points
Professional setup of your wifi pages in collaboration with our partner Spear-IT
Personalize your wifi pages: logo, photo background, social media links
Visitor profiles
We offer you a dashboard so you can find out which visitor profiles have surfed on your network, without naming them individually.
You receive information about:
Visited pages
Customer profiles (male, female, age, place of residence, etc.)
Number of surfers on your network
New and existing users