Updating your iPhone to iOS 10? This is how you do it.
Published on 14/09/2016 in Tips & tricks from…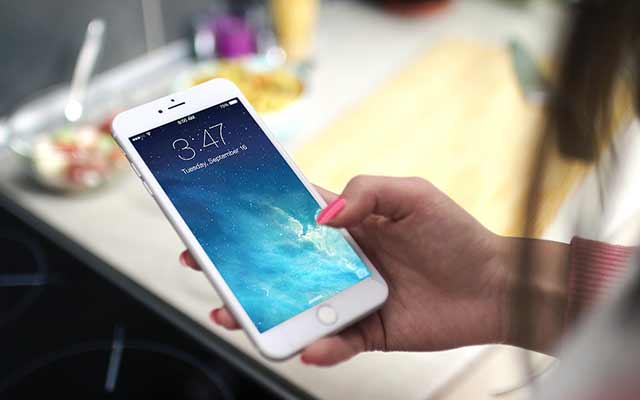 It's Easier Than You Think.
Apple releases a new version of its iOS operating system on a regular basis. And that's something every fan wants to have on their iPhone right away, isn't it?
As such, that's not a bad idea. Because with every update, security holes of older versions of iOS are plugged. And then, of course, there are also those useful new features that you get each time. But are there any things you should bear in mind when you update the software?
One golden rule: make back-ups first
That's something you should do regularly anyway. But especially just before a software update. After all, you don't want to lose your photos, videos, music and other important files, do you?
With Apple there are two ways you can go about this. Either via iCloud, which also lets you make a back-up while on the move, without having to connect your iPhone to your computer. In this way a back-up copy of your phone is stored with Apple itself. Another option is to perform this action via iTunes, which places a back-up on your computer.
Exactly how you make a copy of your iPhone is explained clearly on Apple's website.
And then get down to business ...
Before doing the update, just pay attention to the following things. It's always useful.
First, always make sure your iPhone is fully charged or connected to the mains. This way, it won't turn off in the middle of the update.
You'll probably also need to make some room in the internal memory. Don't be surprised if you need 1 GB just like that. In other words, it's quite possible.
Also make sure you're connected to a Wi-Fi network. Because downloading an update entirely via 4G would require quite a bit of mobile data. And that would be a shame.
Check. Now, let's get down to business! There are two ways in which you can do the update: wirelessly or via iTunes on your computer.
First, the wireless method. Normally, you receive a notification when a new iOS version is available. But you can also check this for yourself:
Select "Settings" in the start menu

Next, click through to "General"

and "Software Update".

And finally, simply click "Download and Install". Don't panic if your iPhone asks you to remove apps in exchange for additional storage space: the apps will be put back neatly on your phone after the installation.

And then you can also update via iTunes:
First, make sure that you have the latest version of this program installed.

Connect your iPhone with the cable.

Select the phone in iTunes.

Now go to the "Overview" tab and click "Search for update".

Finally, click "Download and install".
Do you happen to have an Android device instead of an iPhone? No problem, in this article we explain how you do an update on your smartphone.
That's it. Now you're all set for a while!
Peter
I have a passion for the Internet & communication and I'm a huge fan of our brand.