Updating your Android smartphone? This is how you do it.
Published on 01/05/2016 in Tips & tricks from…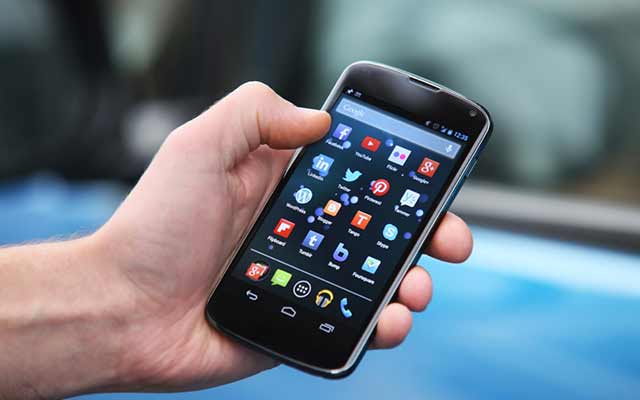 It's Easier Than You Think.
Google releases a new version of its Android operating system as regularly as clockwork. And when that happens we of course all want to have it on our smartphone right away, don't we?
To be fair, it isn't a bad idea really. You see, with every update, security holes of older versions of the software are plugged. What's more, in many cases it makes your device just that bit faster. And then, of course, there are those useful new features that you also get.
How do I get hold of that update?
This is really only possible if the manufacturer of your mobile offers you the update, specifically for your type of device. Indeed, Google always rolls out the latest Android version brand by brand. Why? Well, because each brand likes to make some of its own adaptations to the latest version. Especially when it comes to visual elements, apps and features.
Not receiving any notifications that a new version of Android is available? And do you have a somewhat older device? Damn, in that case your smartphone might not be supported any longer. Double-check this by following the steps described later in this article. And whatever you do, do not under any circumstances start downloading illegal versions via a search engine. That often ends badly: i.e. in the trash.
First things first: make back-ups!
You should do this in any case. Because you really don't want to lose your photos, videos, music and other important files, do you?
Android makes automatic back- ups of your settings and data via your Google account. Take, for example, the apps installed via Google Play, your bookmarks and your Wi-Fi passwords. Just before the update, it's best if you put other specific files such as photos or documents onto your computer or in the cloud.
And then get down to business ...
Before doing the update, just pay attention to the following things. It's always useful.
First, make sure that your smartphone is fully charged or connected to the mains. This way you avoid that it switches off in the middle of the update.
You'll probably also need to make some room on your device. Don't be surprised if you need 1 GB just like that. In other words, it's quite possible.
Also make sure you're connected to a Wi-Fi network. Because downloading an update entirely via 4G would require quite a bit of mobile data. And that would be a shame.
Check. Now you can check whether you're using the latest version of Android. The way you do this may vary a little between devices, but usually it involves the following:
Go to "Settings".

Select "about phone". "System info" or "device info" are also possible.

Select "system updates" or "system software updates now".

Select "check now". This can also be "update" or "check now".

Click "download". The rest now proceeds automatically.

Do you happen to have an iPhone instead of an Android? No problem, in this article we explain how you do an update on your smartphone.
That's it. Now you're all set for a while!
Peter
I have a passion for the Internet & communication and I'm a huge fan of our brand.