The Twitter accounts you simply must follow
Published on 16/05/2017 in Tips & tricks from…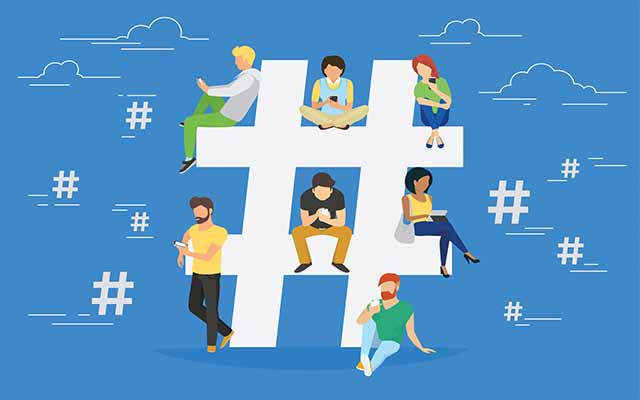 You'll no longer be able to do without their tweets.
Want to follow new inspiring, fascinating or funny accounts on Twitter? We've prepared a short list of popular and interesting Twitter accounts for you. There's something here to suit all tastes, from music to technology!
To keep you up to date with the latest trends
Alice Vachet (@AliceVachet) works as a Digital Manager at Carrefour, and her account is up to date with the latest marketing trends. She'll get you to discover the latest developments her way, such as through computer graphics, by adding her own personal touch.


Ann Handley (@MarketingProfs) is a marketing professional. She holds the post of Head of Content at MarketingProfs. She's also the author of bestseller Everybody Writes. In her publications you'll find information and links on interesting and useful marketing techniques, especially with regard to marketing content.


By following Golem 13 (@Golem_13) you'll keep up to speed with the latest news in the fields of advertising, art and geek culture, and all this with a dose of humour!


If you like television programs, Le Zappeur Fou (@LeZappeurFou) is the account you need. It publishes key information before official announcements, which allows you to find out about new TV programs as soon as possible!


To get your dose of humour and fun
Malaise TV (@malaisetele) publishes a host of "cringeworthy" videos, on which you can watch the most embarrassing TV moments, including those of major personalities. It's dead funny!


If you're a Harry Potter fan and have a penchant for black humour, you'll love following the account of Lord Voldemort (@Lord_Voldemort7). You'll most likely also enjoy the accounts of Minerva Mcgonagall (@minervagogo) and Severus Rogue (@_Snape_).






Tweets from space? It's possible! Thomas Pesquet (@Thom_astro) is a spacecraft pilot of the ESA and has gone on a six-month assignment on the International Space Station. He sends us photos and tweets directly from the space station: impressive!


Finally, if you like to follow artistic accounts

The account @tanaka_tatsuya will give you a real dose of photographic inspiration!
This is an artist who stages objects and animates them with small figurines. These productions recreate moments of everyday life in a very creative way.


@Trois_Couleurs: if you're an out-and-out movie buff, this account is just what you need! You'll always be up to date with what's going on in the movie world.


Want to receive the latest tweets from your favourite accounts at any time without a hitch? Then our Tuttimus all-in pack is made for you. With this formula, in addition to an advantageous data bundle, you'll receive an unlimited volume of mobile data for Twitter or another app of your choice!

If you don't need a complete pack but only a mobile subscription, then opt for our Mobilus bundle, and you'll also receive unlimited mobile data for your favourite app.
Erik
Digital and content marketer. Gardening is my passion just like eating. But right after playing some series or films, because that's my thing.