Start to tweet: Twitter for dummies
Published on 31/10/2016 in Tips & tricks from…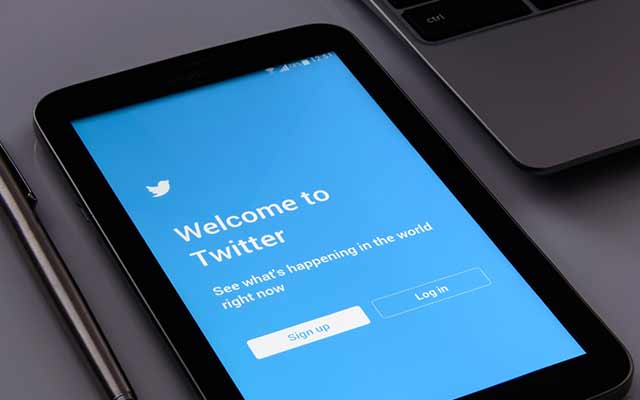 Twitter has become an integral part of the online world.
Hardly surprising, since it's one of the most popular communication channels. Yet there are lots of people out there who still don't have a Twitter profile. If you want to start using Twitter, you should know all the nuts and bolts. Tweet, like, retweet, reply, follow... All you need to know.
Twitter is the ideal communication channel for people who want to send messages out into the world. Unlike Snapchat or Instagram, the emphasis is on text rather than photos or videos. Messages you send via Twitter are called tweets, and the verb is to tweet. But it doesn't end there. The question is, what can you do with all these Tweets? Here are the six main features.
Tweet

A Tweet can be a text, photo, GIF, or video. If you tweet text, you are limited to 140 characters. The use of hashtags is very important on Twitter, to classify your tweet in the search terms. For instance, if you use the hashtag #Belgium, you come in a list with all the tweets that have this hashtag.

Like

Actually, Twitter can be compared to Facebook purely in terms of use. For example, you can like a Tweet by clicking the heart icon.

Retweet

You can also retweet a tweet. This is a bit like sharing on Facebook, where you can share someone else's message on your profile. In general, when you retweet a message you stand behind it more than if you simply like a tweet.

Reply

The third pillar is the Reply button, which allows you to reply to a tweet. Here too you are limited to 140 characters. You can respond to one or several people simultaneously by simply placing the "@" symbol in front of a Twitter account. A twitterer who wants to reply to you will appear automatically.

Messages

First and foremost, you can protect your tweets by not making them public. You can specify who sees your tweets via Security & Privacy. You can also send and receive private Messages on Twitter, so that only the person you send the message to sees it.

Follow

It's an unspoken rule, but everyone wants as many followers as possible on Twitter. However, if you really want to be popular, you have to be very active on Twitter: sending new tweets daily, replying to other tweets, standing out with a good sense of humor or a strong opinion. Or you can simply be famous: celebrities automatically have many followers.

To really let yourself go, there's now Tuttimus: the strongest all-in for the best price. Everyone gets loads of mobile data and free unlimited use of their favorite app, as well as unlimited fast Internet at home and unlimited fixed and mobile calls within the family. And as icing on the cake, we've thrown in some extras for digital TV. So pick and compose your own Pack here.
Or do you just need a subscription for your smartphone? Then you'll find Mobilus awesome. You get loads of mobile data, plus unlimited use of your favorite app. All of this, on the most impatient network. Check it out!
Peter
I have a passion for the Internet & communication and I'm a huge fan of our brand.