5 ways to save battery power of your smartphone
Published on 09/06/2016 in Tips & tricks from…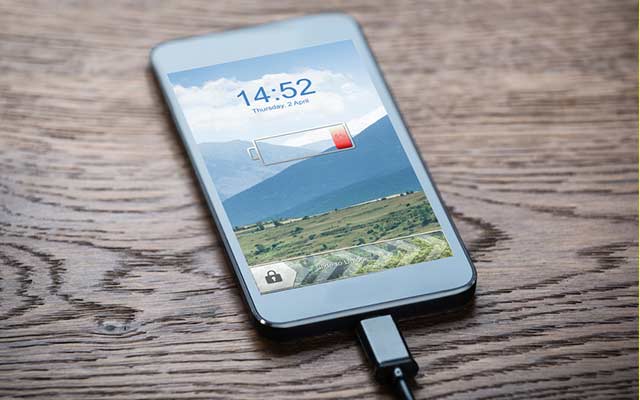 It's so easy to prolong its autonomy!
Are you one of those lucky ones who can search after only half a day to the mobile phone charger? Not so long ago, when there was no question of Android or iPhone, a mobile phone could easily 'survive' three or four days without you had to recharge.
Now that's a bit different, but fortunately there are easy ways to prolong the battery life of your smartphone.
First tip: start cleaning
We start with a thorough cleaning. Delete apps that you no longer use and limit automatic updates for apps stored. Some apps determine your location by GPS, but many people forget that this function also remains on standby. Imagine the impact on your battery.
Brightness
Must your smartphone screen must be set to 100% brightness? No. Reduce the brightness of your screen and your battery life will increase suddenly.
Indeed, every time you get an update, your display will light for a moment. All these little messages together represent a significant burden for your battery.
No buzzer
The vibrate function is perfect for people who have some hearing problems. It allows them to feel they receive a new email or text message or have an incoming call. Disable this feature completely to enjoy longer battery life.
Do you know that the vibrate function uses more energy than your ringtone? And that makes sense: either your smartphone vibrates slightly when your phone rings or the vibrate function shakes the whole apparatus. Can you guess which consumes the most energy?
No messages
It's still fun, a little quiet afternoon without a single message. No new updates, no SMS, no email or apps update. No social media messages that distract you every two minutes.
Each message uses energy and as we have already mentioned: all the little messages together represent a significant burden for your battery. In your settings, select the messages you want to receive and even those that are less urgent. The fewer messages, the better!
Always seek the shade
If your smartphone is kept cold, the battery will be less rapidly exhausted. The hotter it is, the faster the battery will drain.
So avoid exposing your smartphone to direct sunlight, or for example in the car just above the heater. In summer, it is a challenge, but it turns out long-term fee.