Must-see: season 4 of Sherlock
Published on 30/12/2016 in Showtime!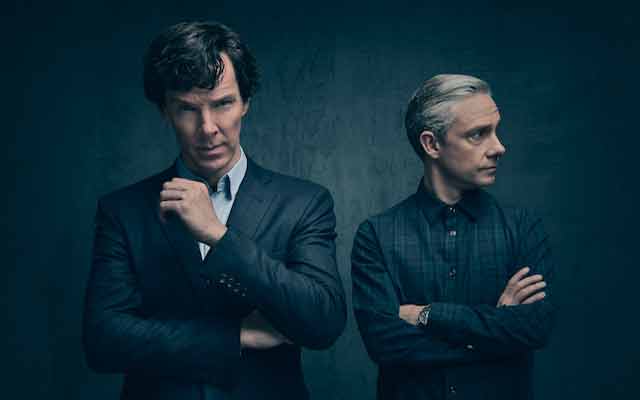 Looking for something exciting to watch under your fleece blanket?
Nothing on the Flemish channels that takes your fancy? Then I have a great tip for you!
You can't deny it, British police and detective series are in a class of their own. As the standard by which others are judged, they are guaranteed to deliver the suspense you're looking for.
And now the best series in this genre, from a few years ago, is back: Sherlock. This updated version of the most famous detective of all times is absolutely recommended. Expect a modern-day Sherlock with a smartphone and laptop, not a bland retelling of the story set in 1887. But just like in the original story, the main character solves mysteries out of boredom. And the new version wouldn't be complete without his loyal companion, Dr. Watson.
In my view, what makes Sherlock Holmes so awesome is his amazing analytical mind. Just to give you an example, he knows he's dealing with a software developer just by his tie, or a pilot by his thumb. Of course, the sober Watson couldn't be more different. But it's the combination of two such different characters that makes them such a strong team.
I'm so curious about the fourth season. After all, we've had to wait three years for it! In these new episodes, the detective is back in Britain where he has to face his demons. It promises to be a season full of intense action scenes. What's more, Watson and his wife Mary confront their biggest challenge yet: becoming parents.
So, get ready for three episodes of suspense of the highest order!
Itching to see Sherlock now? From 1 January, you can watch it every Sunday evening, from 10 p.m. on BBC One.
Need more top series after that? Great news: you receive a free TV bundle with your Tuttimus, so you can choose the Entertainment Channels with Syfy and 13th Street.