"Ennemi Public" a new Belgian detective series already on Proximus TV
Published on 18/04/2016 in Showtime!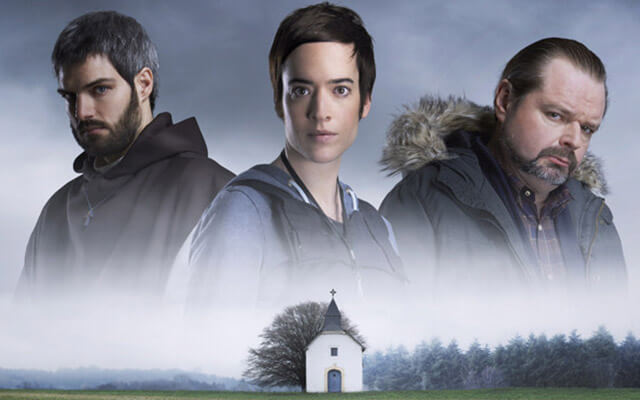 "He's free. We're all doomed." Here is the hook of the series "Ennemi Public", broadcasted on Proximus TV.
A terrible story that identifies the actions of a child killer. Guy Beranger, public enemy number 1, has reached the end of his prison sentence. His transfer to the Abbey of Vielsart causes a whirlwind of commotion throughout the country and particularly in this small village.

Inspired by the Martin-Dutroux affair and the controversy surrounding the release of Michele Martin, this ten-part series has all the elements together to give you the creeps. This series is shot on location in the Belgian Ardennes and brings together a host of Belgian players, including Stephanie Blanchoud, Jean-Jacques Rausin, Manuel Clement, Angelo Bison, Philippe Jeusette, Vincent Londez Michel Israel, Daniel Hanssens ...

"Ennemi Public" will be broadcasted on the RTBF in the coming weeks on the channel One. However, it is already available to subscribers of the Movies & Series Pass on Proximus TV.
Looking for a good movie? Discover the On demand catalog of Proximus TV!