Proximus' Cloud, included in your Internet subscription
Published on 12/10/2016 in Bits & Bytes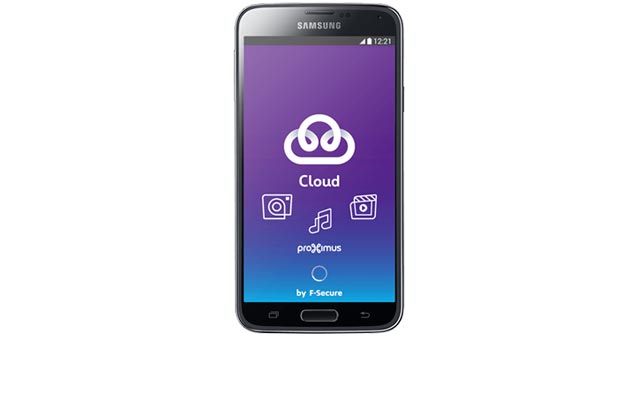 But how do you configure this on your smartphone?
Previously I never had a back-up of the photos and videos on my mobile. Oh boy, how I regretted that when my smartphone disappeared down the toilet bowl!
So I can assure you that working with a Cloud is definitely a good idea. You can save all those valuable photos and videos of special moments on it. Or other important files, such as for your work. And it's available for your smartphone too. This way everything's stored securely in another location in case your smartphone crashes or is stolen.
Moreover, you can access the Cloud any time you want and share all content with other devices. Including with family and friends. If you want, of course.
Proximus' Cloud: that's 10 GB and more
What few people seem to know is that Proximus also has its own Cloud. And the first 10 GB are completely free if you have an Internet connection with us. To give you some idea: that's about 4,000 photos, 100 minutes of HD videos, 2,000 music tracks or 20,000 documents. Want more? Then you can always get that here, for a small monthly fee.
You can save things either manually or automatically on this Cloud. I personally recommend the latter: this ensures you no longer have to remember to do anything and all content is 100% safely backed up. As a matter of fact, you can configure which specific folders should be backed up. Want to synchronize a file on all your devices? In that case it's better to do a manual upload.
But how do you link up your smartphone to the Cloud?
Well, it's quite simple:
First, you'll need to activate your Cloud account. You can do so via MyProximus, on this site or with the app, and it's free of charge. In the 'My Products' tab, click 'Cloud' and then 'Create new account'.
After that you can install the Cloud app on your smartphone. The app is available for Android, iOS and Windows Phone.
Once that's done, you can start uploading. This is how you do an automatic sync:
On the start screen of the Cloud app, click the menu icon.

Choose 'Settings' and then 'Automatic back-up'.

Select the folder(s) you want to store in the Cloud. You can only add the folders Pictures, Video or Contacts with your mobile or tablet.

Click 'OK'. From now on, a copy of the chosen folders will be automatically saved in the cloud.
Or do you prefer to work manually each time? In that case, proceed as follows:
On the start screen of the Cloud app, click the plus button.

Select the files you want to add. If you have an Android device you can often add the files directly using the 'Share' button.

The files will now be added. You can follow the progress on the screen.

Once the action is completed, a confirmation message will be displayed.
One more tip: to save your mobile data allowance, it's best to use the Cloud when you have a Wi-Fi connection. For example, let your smartphone synchronize with the Cloud once a day, when you're at home.
Are you interested in our Cloud too? All you need is an Internet subscription. Choose here the package that best suits you.
Or do you prefer to opt for a Pack with Internet and digital television or fixed and/mobile telephony? In that case we have a collection of attractive Packs at the ready for you here.
Peter
I have a passion for the Internet & communication and I'm a huge fan of our brand.