The perfect smartphone for Pokémon GO?
Published on 08/09/2016 in Bits & Bytes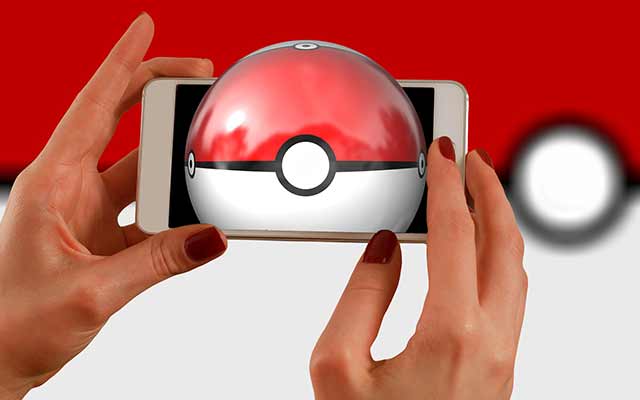 This is how you choose it. Don't get worried about unexpected surprises.
Pokémon GO is still mega popular. And the fact that you've clicked on this article proves that you too are still seriously engrossed in it, right?
Now, maybe you've had it up to here with your current smartphone and you're planning on buying a brand-new one. In that case, be sure to first check whether the phone in question also adequately supports Pokémon GO.
But first things first: the game runs both on Android and iOS. Windows Phones are therefore excluded from the equation for the time being.
Opting for Android? If so, you should have at least version 4.4 (KitKat). Prefer an iPhone? In that case you need at least an iPhone 5 to be able to play the game. Or put differently, at least iOS 8.
But there's more to it than just the operating system ...
There are some other things you need to take into account as well. First off, GPS navigation is a must-have. So is a gyroscope by the way. What's that I hear you ask? Well, a gyroscope ensures that your smartphone can orient itself in a 3D environment. And that's pretty obvious if you want to throw your powerballs at Pokémon, right?
What you also mustn't forget is a strong battery and a decent touchscreen. Only like that can you play the game in an optimal way. Because nothing is as frustrating as a battery that's gone dead flat just when you're about to capture that rare Mew. Or Pikachu himself for God's sake!
But back to the point: which phones?
Various manufacturers have recently made extra efforts to improve battery autonomy; the same goes for touchscreen resolution. Take, for example, the Acer Liquid Zest Plus and the LG X-Power. But before you start focusing blindly on those, be aware that a number of these newcomers lack a gyroscope.
In the collection in our web shop and Proximus Shops, LG's X Cam is a good deal at just under €300. You can of course play Pokémon Go perfectly well on more expensive phones too, such as the Samsung Galaxy S7, Huawei P9 and LG G5. It's down to you to see what your budget is. But we're sure we'll have something to suit you.
You're obviously also free to shop around outside our collection. But be careful! Because phones outside our collection have not been found Pokémon-proof by our experts, who collaborated on this with the one and only Professor Oak.
Convinced? Then we've got a nice little extra for you!
Go to a Proximus Shop near you on the right day and score 1,750 Pokécoins in addition to your new smartphone or subscription! The list with dates and shops is available here.
Michel
Working in the Devices team, I gladly share the innovations we encounter. My passions are photography, modern & contemporary arts and being outdoors.
Other articles of Michel