What is Pinterest?
Published on 04/11/2015 in Tips & tricks from…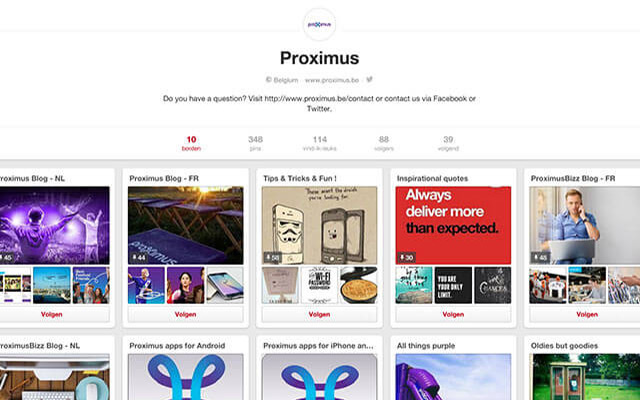 It's basically a version 2.0 of the cork pin board on which you used to pin up inspiring or attractive images you found in magazines and catalogues.
It's a social network that aims to enable you to create collections organized by themes on boards. This "version 2.0 of the cork pin board" is referred to as a social network because you can follow other members or just some of their collections if only a few interest you; and you even have the option to join in creating common collections with other users.
Pinterest comes from the English "to pin" and "interest", i.e. to pin what interests you; a "pin", therefore, is a pinned visual and network users are even referred to as "pinners". What you do with all these pins is you pin them on "boards".
Also, all these pins are visuals, images or videos that you collect; but (almost) every pin is linked to a URL which directs you to a website or article where you'll find all the content related to the visual concerned.
At this point you may wonder where you can find all these images. You have two options:
You browse Pinterest and re-pin everything you like. You can search for pins directly, for tables or even for users; and in the latter two cases, you can follow them so as not to miss any of their content in the future.
Pinterest enables you to install the Pinterest button in the toolbar of your Internet browser which then allows you to pin almost any image you find on the Net; we say "almost" because not all websites are fans of this practice because of copyright reasons. When you click the button, you'll see all the visuals available and you can then select the one you like, add a description to it if necessary and then swoosh, send it onto your board.
In summary, if you're a great knitting fan for example, you create your "Knitting" board (you can give it any name you want) and start right away with pinning anything that interests you on this subject: inspiring photos, patterns, instructions, balls of wool, color palettes, etc. In fact, the possibilities are endless! And to find these pins, either you pick them from other users you may or may not be following, or, whenever you come upon an interesting photo on the Internet, you pin it using the "Pin it" button.
It's easy but beware, it's also highly addictive!
So addictive in fact that we've also started pinning at Proximus and you can follow our boards dedicated to our blog articles, the color mauve, quotations, vintage telecommunication devices, tips & tricks and a dash of humor ;-)
We look forward to seeing you there! https://www.pinterest.com/proximusBe/
Sophie
Avid web & apps user, must admit a tiny bit FOMO, so never getting out without my smartphone! #friends #family #travels #web #popculture #graphicdesign #art #fun