How close to the truth are those Oscar movies, honestly?
Published on 24/02/2017 in Showtime!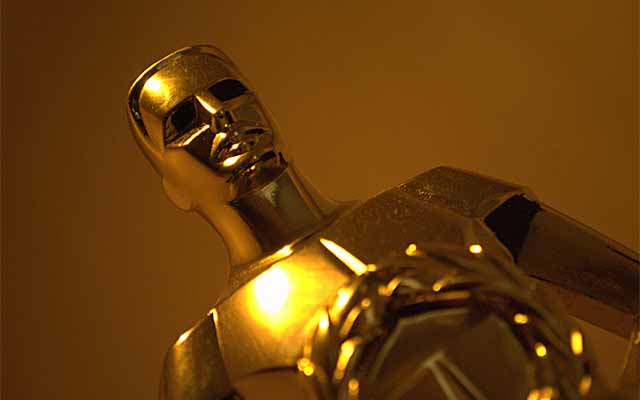 There seems to be no stopping the increasing popularity of biopics.
Something we fail to notice at the most recent editions of the Oscar awards. Last year, for instance, the highly acclaimed Spotlight took home two of its six nominations. I was also voted best film of 2015. But this year, too, there are several films based on true stories that are in the running to win.
Yep: the time when the genre was mostly synonymous with feel-good TV films on the weekend is long gone. But now we're wondering: just how close to the truth are these movies? Should we just take most of what we see with a grain of salt? Or is it the truth, the whole truth and nothing but the truth?
And it seems we weren't the only ones with this question. An American data journalist was also curious and did some in-depth research. Every scene of the most recent biographical films were fact-checked in detail.
We'd like to present two movies that he hooked up to the lie detector.
12 Years a Slave
An intense film, based on the 19th-century memoir Twelve Years A Slave by Solomon Northrup. Although he lived as a free man with his family in New York, he was kidnapped and forced to work as a slave on a plantation. The only way for him to survive there was by lying low. But then he came into contact with an ardent opposer to slavery, which made him determined to liberate himself from his shackled existence once and for all ...
Research shows that the film has a historical accuracy of an incredible 88.1%. By that we mean: how it matches with the original book. The few moments that the story deviates serve purely to allow all characters to have a fair say. Or by an unfortunate misinterpretation of the the book.
But that being said: the story pretty much hits the mark. And, more importantly, the film won three Oscars in 2014, including Best Film.
12 Years a Slave is available now in the Movies & Series Pass.
Philomena
A brilliant film that creates and equally brilliant mix of drama and humor. An extraordinary feat considering the emotional subject of the church taking away young children from their unwed mothers in Ireland during the twentieth century.
The film is based on a book written by journalist Martin Sixsmith. He searched with Philomena for her own lost son. With a historical accuracy of 69.8%, this film also scores quite well. The discrepancies are mostly in the places that the two main characters actually visited during their long search.
This film is an absolute must-see, not in the least thanks to Dame Judi Dench's portrayal of the always positive Philomena. You can't help but feel an immediate sympathy and admiration towards her plight. By the way, the film was nominated for four Oscars in 2014, including that of best actress for Dench.
Philomena is available now in the Movies & Series Pass.
Florence Foster Jenkins
Only just out of cinemas and already on the small screen in our catalog: this fascinating story about a well-known opera singer and socialite from New York in the 30s. Secretly no one likes her voice, but her husband, who is also her manager, makes every attempt to make sure sure she is kept ignorant. However, when she wants to organize a big production in a very prestigious theater, he has to up his game ...
You can already watch Florence Foster Jenkins via the on-demand-catalog.
Deepwater Horizon
This biopic disaster film also among those battling for the most coveted movie statues on the planet. The Deepwater Horizon provides the backdrop for the biggest environmental disaster in American history. In 2010, an enormous explosion took place on this drilling rig in the Gulf of Mexico, with consequences never before seen ...
You can already watch Deepwater Horizon via the on-demand-catalog.
Besides these four highly acclaimed films, you can also enjoy a whole host of other recent Oscar winners through our on-demand-catalog. There's bound to be a genre that tickles your fancy. Just go to our website, or press the "On Demand" button on your remote control. Here you can find our special Oscar selection!
Erik
Digital and content marketer. Gardening is my passion just like eating. But right after playing some series or films, because that's my thing.