Discovering new Netflix series and films now even easier
Published on 11/07/2017 in Bits & Bytes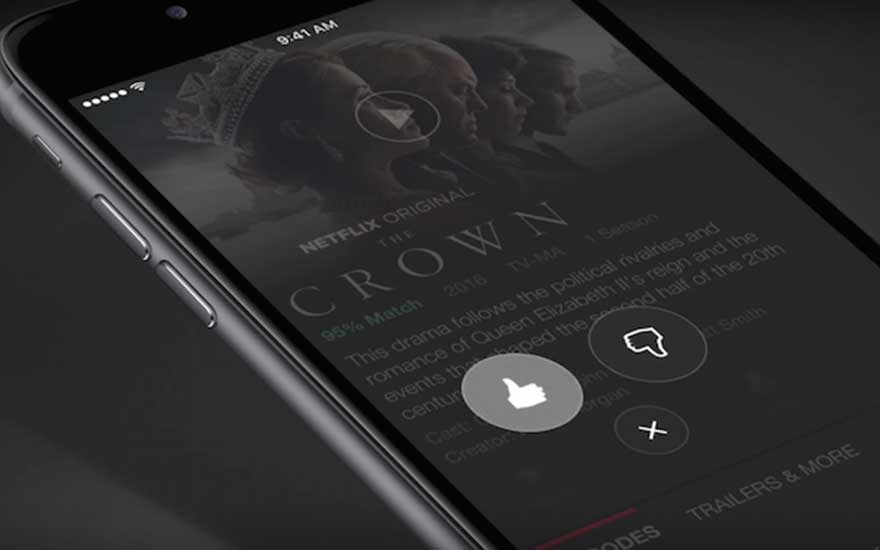 The secret? The new rating system!
Let's be honest here: the old system could've been better. Before, you could rate shows and films with stars and, for me at least, it was always hard to decide if that one series deserved four or five stars.
What's more, it seemed as if the stars Netflix itself placed with every series or film told us how good or how popular it was. But what it actually said was what Netflix thought how much I would like it based on my previous scores.
All in all, pretty confusing and complicated. But that's all over now!
Matches
From now on we've got the thumbs up, thumbs down system. Compare it to a dating app, where you either swipe right or left. With Netflix, you can give a big thumbs up, let's say, if you're completely hooked on House of Cards. Or a thumbs down if a romantic comedy like New Girl or that gory horror flick isn't really up your alley.
Netflix then uses this information to calculate the match with your taste for everything on offer. All this based on your thumbs, and those of all other users.
I'm already a big fan. Why? Well, basically it's perfect for finding new series that are actually in sync with your viewing behavior. You can always watch the first episode and decide whether you've found your new binge buddy.
So I say: get voting! Because the more you do, the better Netflix gets to know you.
Also madly addicted to Netflix? Then we've got an extra something you'll really like: Now you can also choose Netflix as part of your TV package with Tuttimus!
Erik
Digital and content marketer. Gardening is my passion just like eating. But right after playing some series or films, because that's my thing.
Other articles of Erik