5 reasons why you should go for an iPhone 7
Published on 22/09/2016 in Bits & Bytes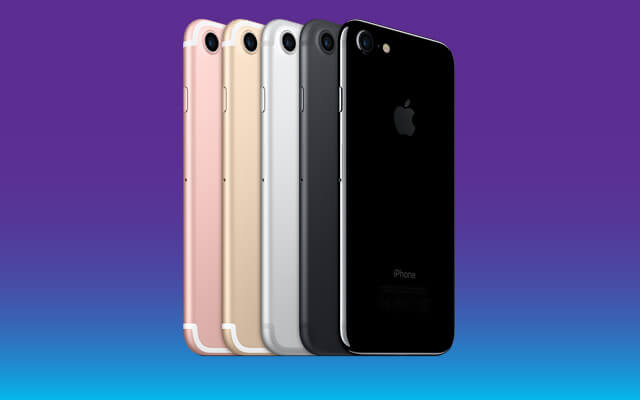 The new champion among smartphones has arrived
The new iPhone 7 and iPhone 7 Plus are here! Like every year, their release will again generate mass hysteria, including long queues and happy faces all around. And although I'm by no means an Apple fan myself, I've got to admit that it's not completely unjustified. Our friends from California have again cobbled together a real corker. Let me give you five reasons why:
1. Take photos like a pro, with the even smarter camera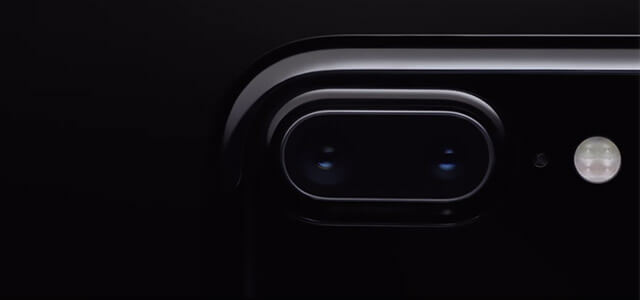 © Apple
The previous iPhones already had a brilliant camera. But because things can always be improved just a tad more, the people at Apple have worked extra hard on it. First of all, the iPhone 7 produces even nicer photos with extra detail, even in bad light. This is due to the larger aperture and LED flash. I'll spare you the tech talk, but believe me: they are just like photos taken with a real, expensive camera.
The bigger brother, the iPhone 7 Plus, even goes one better. It doesn't have one, but two 12 megapixel rear cameras. One is a wide-angle lens while the other is a telephoto lens. What would that be good for? Well, when you zoom in you'll notice a big difference: with an iPhone 7 Plus you can zoom up to 2 x optically, plus up to 10 x digitally, without much quality loss. In addition, it offers more possibilities for achieving sharp focus on a subject.
2. No worries: it's water- and dust-proof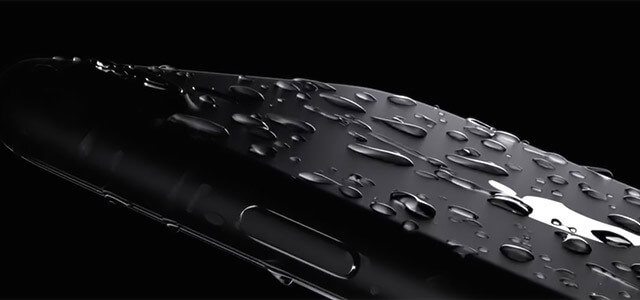 © TabTimes
True, the 6S was quietly also pretty resistant to water. But now the iPhone 7 is the first in the range to obtain an IP67 rating. That means that it can survive up to half an hour in water at a depth of up to one meter.
3. The battery autonomy is even greater than that of previous iPhones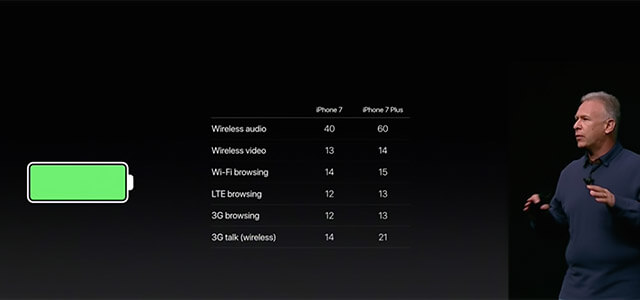 © TabTimes
All Apple phones are well known for their frugal consumption of their vital juice. But the iPhone 7 has put the bar higher still: its battery charge lasts two hours longer than the previous version. This is partly due to the better battery, but also because the processor has become more frugal and efficient. And if you want to go overboard, there's always the power save mode.
4. Music now sounds really gorgeous thanks to the stereo speakers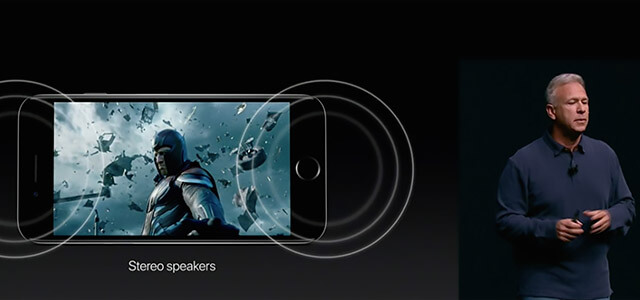 © TabTimes
However, something could be done about the headphone jack, which has disappeared on the iPhone 7. Well, it's not a disaster really. The sound quality through the supplied earphones is actually very good. And if you still want to plug in your old headphones, you can do so with the supplied adapter.
What I particularly like is that this jack has made room for a second speaker. This ensures that the sound is now rendered in stereo. And it can now manage much louder volumes than before. To be fair, the sound quality is not quite up to that achieved by a proper set of speakers, but it comes pretty close.
5. And, of course, it's got the looks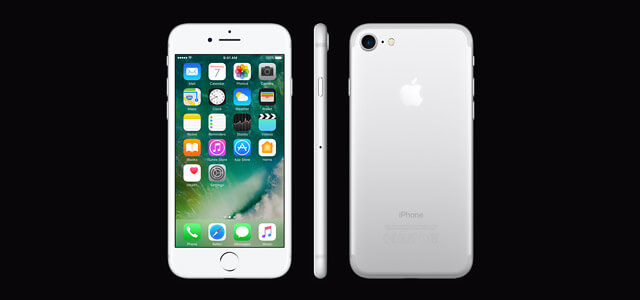 © TabTimes
As for the external design of the iPhone, there doesn't appear to have been a spectacular metamorphosis as such. Even so, if you look a bit closer you'll notice quite a few differences. What struck me most was that those ugly antenna lines on the rear of the 6S have now gone. In addition, two fancy new colors are now available: matte black and shiny jet-black. To be honest, to me the latter seems too susceptible to finger prints. But the matte finish is a true beauty queen!
In short, there's really no need to hesitate: just go for it. If you've made up your mind, you can order your iPhone 7 or iPhone 7 Plus right away in our webshop. In all the colors and number of gigabytes there are!
Peter
I have a passion for the Internet & communication and I'm a huge fan of our brand.