The best family films for Christmas, now on Proximus TV
Published on 21/12/2016 in Showtime!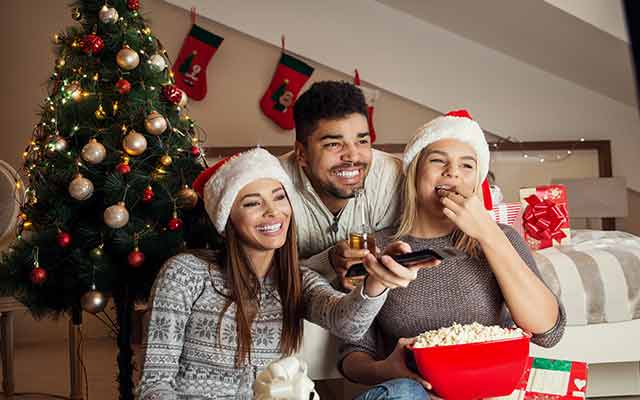 And you can now even rent them for a whole week!
Christmas is a busy period, full of parties and other obligations. I know a thing or two about that. And that's when, once in a while, I just love to flop into a comfy chair and enjoy a good film. Especially if it's cold and bleak outside anyway.
With that in mind, we've put together a selection of the best films for the whole family. And to make it even merrier, you can rent this selection from 21 to 28 December for a whole 7 days instead of the usual 48 hours! Without paying any extra of course.
Meanwhile, here are my favorite three movies, tested and approved:
Paddington
A young bear lives in the middle of the jungle in Peru. However, his dream is to move to Great Britain. One day he dares to take the plunge and travels to London by boat. But, completely lost and lonely, he ends up in Paddington Station. There he is found by the Brown family, who take him in. Everything goes well until a taxidermist spots him and wants to catch him...
The Bélier Family
As you can guess, this comedy is about a family. But it's not just any old family: every family member is deaf, except 16-year-old Paula. One day, however, her music teacher discovers her singing talent and encourages Paula to enter a prestigious singing competition. But that also involves taking her first steps towards adulthood...
Malavita
Giovanni Manzoni (Robert De Niro) leaves a life in the Mafia and is the chief witness in a court case. He and his family must therefore relocate to France. There they try to adapt to life in a quiet village. But letting go of those family habits proves more difficult than anticipated. They therefore soon catch the attention of the old familiar underworld figures, who are out for revenge...
But we have many more...
Aside from these three ideal films for a cold winter's evening, we also have quite a few others on offer, which you can also rent for seven days.*
Dutch-speaking films for youngsters: Abeltje, De Griezelbus, Dolfje Weerwolfje, Minoes
American family films: A Little Game, White Lion, The Better Half, Belle and Sebastian
Wonderful animated films: House of Magic, Sammy 2
Fun Christmas films: De Familie Kerst, Santa & Me, Shelby, Christmas Mix
Romantic comedies: Larry Crowne, Warm Bodies, Step Up 4
Biographical films: Cloclo
*Selection can be different in your region (Flanders/Brussels/Wallonia)
You'll find this special Christmas selection in the "On Demand" catalog of Proximus TV from 21 to 28 December. Simply access them via your decoder or the website.
Or would you rather watch a major blockbuster? In that case, choose your favourite completely free of charge, included in Tuttimus.
Peter
I have a passion for the Internet & communication and I'm a huge fan of our brand.