9 handy features on Facebook you probably don't know
Published on 06/02/2017 in Tips & tricks from…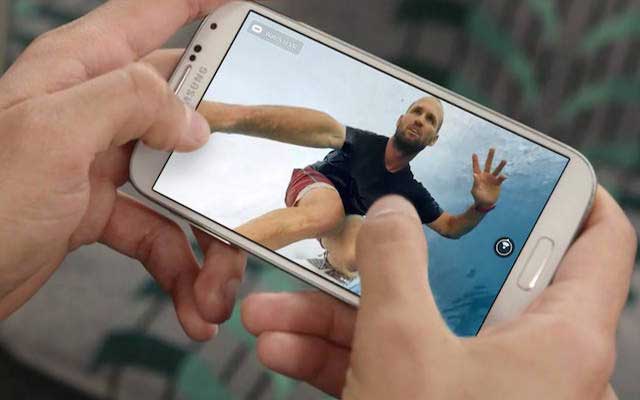 Ideal for really getting the most out of this great app.
Especially if you check it out several times a day, like me. A while ago, I discovered that there's a whole lot more you can do with your Facebook app. Things which, until then, I never even knew existed.
That's why I've come up with a list of the 9 most interesting features, which can also be really handy or just plain fun:
Make compilation videos ...

Have you just been out on the best day ever and want to share your experience with the rest of the world? On Facebook you can now automatically create a compilation video based on your image material of the past 24 hours. The feature is called Slideshows and appears automatically as an option whenever you want to add a new status and have taken at least 5 photos in the last 24 hours.

... or go for a shared photo album

Have you been out on a bender with friends and do you want a shared folder where can all drop you incriminating photo evidence? You can do that too!

Simply create an album and click on the three dots in the top right-hand corner. Now select 'Edit' and slide 'Allow contributors' to the on position.

360-degree photography ...

Pretty cool to show your friends the whole picture! All you do is take a panorama shot with your smartphone, which you then upload to Facebook like any other photo. The person who sees the photo on his or her end can then look around by moving the smartphone.

... or set a GIF as your profile

Do you want to stand out among the avalanche of posts your friends engulf you with every day? Our tip: go for a moving profile picture and upload a fun GIF file!

Go to your profile and click on your current profile photo. Now you can upload a short video with you as the main character, which is then shown repeatedly.

Choose who you give priority to in your news feed ...

Maybe you've got a few interesting friends or a page you like and don't want to miss any of their posts. What you can do is make sure they get top priority and come up first in your news feed.

Just go to the page in question and click 'Next'. In the following screen, click 'Show first' on the bottom right.

... and who you'd rather not see

Or perhaps it's exactly the opposite and you're sick of seeing the umpteenth update of a Facebook friend. What can you do, without defriending them? You can unfollow instead! This way you stay friends, but don't see any more posts by that person in your feed.

Go to the profile page of the person in question and click on 'Next'. Here you can select the option 'Unfollow'

Save posts for later

You've probably had this happen to you: you see a post that, let's say, gives a link to a very interesting article, but you don't have the time to read it straight away. What do you do? Well, you can save the message for later, so it's easy to find whenever you feel like it.

Click on the arrow at the top of the post. Now select 'Save link' and Bob's your uncle!

You can find the posts you've saved by clicking on the three horizontal lines in the top right of your screen. Then go the 'Saved' in the list that appears.

Follow your own activities on Facebook ...

Are you the kind of person who dishes out likes and comments, only to wonder afterwards what it was you actually did? Facebook keeps track of it all for you.

Go to your profile and click under your name on 'Activity logbook'.

... and turn off game notifications

Are you sick of getting tons of requests to play Candy Crush? You're in luck, because you can just switch them off.

But it's not that easy to find. Click on the button with the three horizontal stripes in the start screen. Scroll down and select 'Account settings'. Then click on 'Notifications' and choose the notifications you wish to receive.
Do you want 'all you can Facebook', without worrying about data usage? Yep, even watching videos the whole time on the app? Then our all-in Tuttimus package is for you. Because, on top of your already generous data bundle, you get unlimited data for Facebook or another favourite app! Double catching!
Or maybe a mobile subscription is all you really need. Then we have Mobilus ready for you, which also has unlimited mobile data for your favourite app.