Facebook and your privacy: what you should know
Published on 04/11/2016 in Tips & tricks from…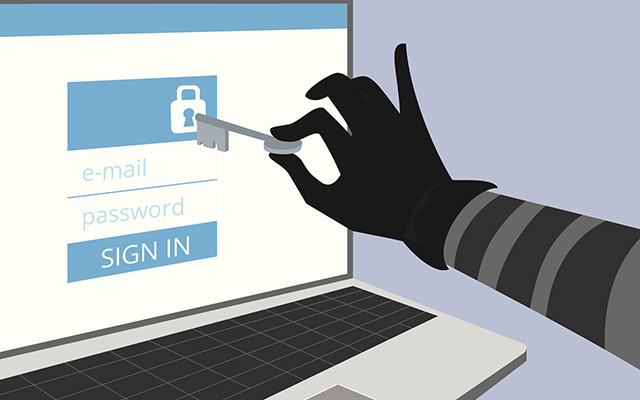 A well-protected profile before everything else.
In the past, I was a bit careless with my Facebook profile. But when you read about the things that can happen, it makes you think twice before posting something. For example, photos after you've had a few too many, which anyone can look at. Burglars can also keep track of your movements. So I've collected a few tips to help you increase the privacy of your account.
First things first: put your Facebook friends into lists
This is very handy. Once you've organized all your friends into groups, you can share unflattering childhood photos only with your family, for example, or photos of what you got up to at the weekend only with your close friends. OK, so this takes up a lot of time. But believe me, it's worth it.
How do you get started? Follow these steps:
Go to your profile.

At the top, click "friends".

Next to the friend you want to put in a list, click "friends".

Select a list or lists. You can also create a new list by clicking "Add to another list".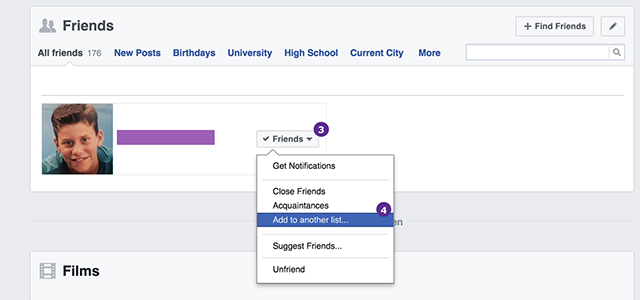 Now the real work begins.
Once you've done all this, it's easy to change the Privacy settings for each list:
At the top right, next to the padlock icon, click the downward arrow.

Then click "Settings" and after that click the "Privacy" tab.

Now you can specify who can see your future messages, for example, or who can't see them. This will become the standard setting.
Later on, if you want more people to see a message, you can change this setting for that message on the start page: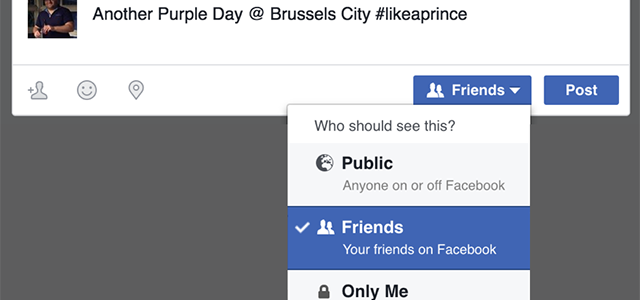 Who can see your photo albums?
You can specify who can see the photos in each photo album. This is handy if you don't want your boss or colleagues poring over photos of you and your mates at the pub. Go to your photos, select "albums" and click the gear icon in the bottom right of the album concerned.
And your friends list? Who can see that?
That's another choice you should make. Do you only make it visible to your close friends, or can anyone see it?
Go to your profile and click "friends".

Then click the edit pencil icon on the right, next to "search friends".

Click "edit privacy".

Make the necessary changes. I advise you to set both to "only me".
The final check: how do others see my profile?
Normally, you should have everything well protected now. But to make sure, you can always check what your Facebook contacts can actually see of your profile. To do this:
At the top right, next to the padlock icon, click the downward arrow.

Then click "Settings" and after that click the "Timeline and Tagging" tab.

Now click "Display as".
To really let yourself go, there's now Tuttimus: the strongest all-in for the best price. Everyone gets loads of mobile data and free unlimited use of their favorite app, as well as unlimited fast Internet at home and unlimited fixed and mobile calls within the family. And as icing on the cake, we've thrown in some extras for digital TV. So pick and compose your own Pack here.
Or do you just need a subscription for your smartphone? Then you'll find Mobilus awesome. You get loads of mobile data, plus unlimited use of your favorite app. All of this, on the most impatient network. Check it out!
Peter
I have a passion for the Internet & communication and I'm a huge fan of our brand.