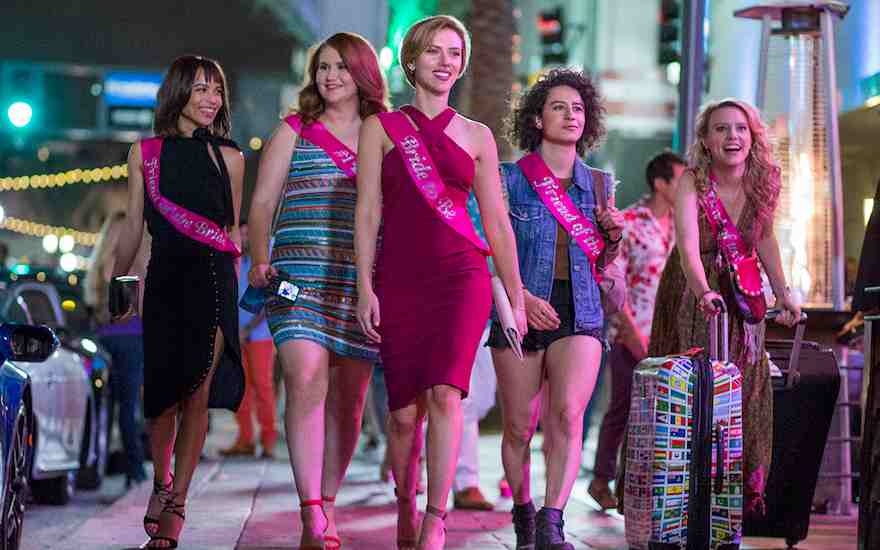 Do you like to invite your best friends to your mansion again? But you don't know which fun things to do this time? Well, a movie night is a nice plan then!
And I already have the perfect movie to hit the couch with your besties. What about Rough Night, with Scarlett Johansson? Read more about why it's the ideal starter of your next ladies night, in French or Dutch
Rough Night is already available in our on demand catalogue. Indeed, three months before the release on Blu-ray and DVD!