Close to the race, with Proximus!
Published on 20/09/2016 in Showtime!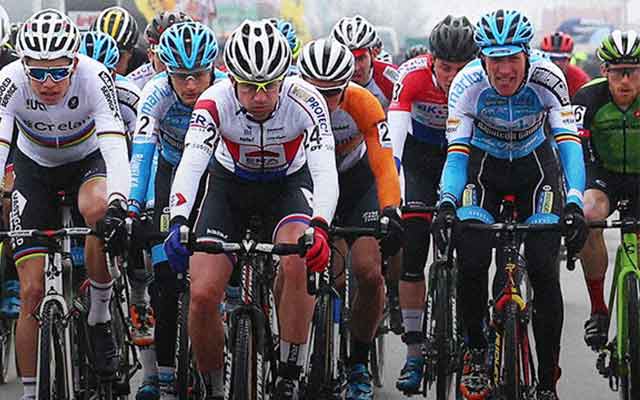 This year, you can follow all races of the Hansgrohe Superprestige live on Proximus TV. That way, you're always close to the race. Even if you can't be there.
Finally, the moment is there: the cyclocross season has started.
Between us, it actually is my favorite winter sport. Simply because of the cold and the smell of mud, together with hot cocoa, Dutch gin and hamburgers. And if I am not capable to leave the house: the doubt if it is possible to watch the race on the telly.
For al those poor people out there who struggle with the same problem (and the others, too) I have some great news to announce! This season, the entire Hansgrohe Superprestige can be followed on Proximus TV, straight from your cozy seat. Or at other screens, like your laptop or smartphone, with the Proximus TV App. Totally free.
That way, you can see for yourself if Wout Van Aert still rules the world, or gets beaten by other champs.
That's channel 600 of Proximus TV for 8 top races, starting the 2th of October:
| | |
| --- | --- |
| 02/10 | Gieten |
| 16/10 | Zonhoven |
| 06/11 | Ruddervoorde |
| 13/11 | Asper-Gavere |
| 03/12 | Spa-Francorchamps |
| 23/12 | Diegem |
| 05/02 | Hoogstraten |
| 11/02 | Noordzeecross |
Do you still want to go out and see it for yourself? No problem: we have some free tickets for both the Superprestige as the DVV Verzekeringen Trofee, formerly known as the Bpost Bank Trofee. That way, you are even more #CloseToTheRace!
Want to learn more about cyclocross on Proximus TV, or cycling as a whole? One address: the online cycling pages of Proximus TV.
Pieter
I'm quite a social butterfly at Proximus. If I can use my social skills in the digital world, it's even better! I love mixing music, festivals, and TV in our campaigns.