In February, watch your favorite film with Tuttimus
Published on 01/02/2017 in Showtime!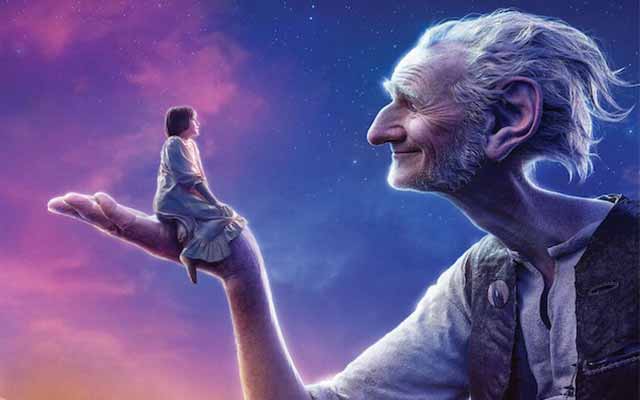 There's something for everyone!
You're spoilt for choice. Whether you want to watch a good animation film or a fantasy film with the whole family, we have just what you need: our exclusive catalog with its latest blockbusters.
And to top it all, you can choose one free every month: it's included in our Tuttimus or Familus subscriptions.
Sit back comfortably in your sofa and select your favourite film. I can already recommend three:
The BFG
If you want to immerse yourself in a strange, enchanting, fantasy world, this film's for you. Once again, Steven Spielberg takes us on an imaginary journey, with a secret message. This animation film is about the BFG, or Big Friendly Giant: a rather clumsy and scruffy yet lovable giant, unlike the evil man-eating giants. He meets Sophie, a 10-year-old Londoner, and together, they go to the Dream Country, returning to London to warn the Queen about the dangerous man-eating giants. They all join forces to drive out the evil giants for once and for all.
Big Fish
Feel like watching a cult film by Tim Burton? Then you've come to the right place! Big Fish is funny, innocent, wacky, and romantic by turns, and takes us back to our childhood. It tells the story of Edward Bloom, a man with an overactive imagination, and his son William. William never really got on with his father, who spent all his time telling tall tales about his life.
But after a long absence, he returns to the family home to spend time with his father, who is dying from cancer. The adventure begins when William tries to sift the truth from the lies in his father's stories.
The Smurfs
Need your fix of Peyo and his little blue characters? Then don't miss this film which you can watch with the whole family since it's suitable for kids of all ages. As usual, the evil wizard Gargamel goes after the Smurfs, who are chased out of their village. To avoid capture, the Smurfs dive into a portal and emerge outside their magical world. In fact, they end up in our world: in Central Park, New York, to be precise. And now they have to find their way back to their village before Gargamel catches them.
These films, and many others, are now available on Proximus TV.
Want to choose your included blockbuster? It couldn't be easier: just press the "on demand" button of your remote control and select "On demand" > "Films" > "Mon blockbuster cadeau".
Or do you prefer a good series? All right, because Netflix is now available as an option with Tuttimus.
Peter
I have a passion for the Internet & communication and I'm a huge fan of our brand.