Wood and fiberglass are a match
Published on 06/03/2019 in Customer Stories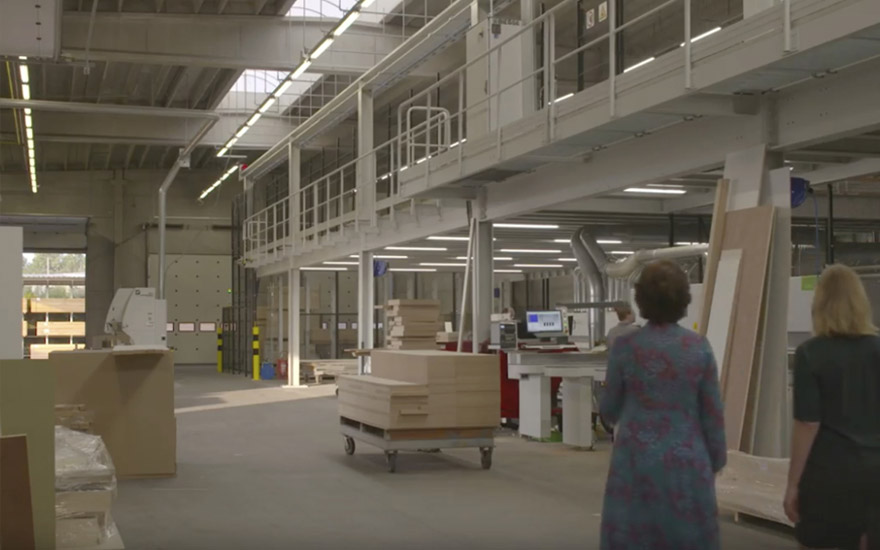 How do we ensure a stable and functional connection between two company buildings? A question that troubled Woodshop Van der Gucht from Temse. The new fiberglass connection provided a solution.
Woodshop Van der Gucht specializes in sawing wooden plates which can then be screwed together by DIYers to make furniture and cupboards. Every set of wooden plates is different, because every customer can, of course, put together their own fully personalized order.
Watch the video to see how Woodshop Van der Gucht became convinced of the advantages of fiberglass.
To make this service possible, so-called sawing plans are first drawn up in the sales- and showroom, in line with the customer's wishes. These are then sent to the machines in the carpentry room, which is further away.
Until recently, Van der Gucht used a conventional internet connection, but the company often reached its data limit and the broadband was less than adequate. So it was high time for a new approach.
With fiber, a company can increase its efficiency and the network can evolve in line with its plans for the future.
More digital possibilities
The new fiberglass connection that Proximus installed on the company site proved to be the solution. Ever since, Van der Gucht has had a highly efficient and very reliable connection (500 mbps download, 100 mbps upload and unlimited data), which is also leading to new business. Customers themselves can now consult the stock on the website through the internal ERP system. This has, in turn, laid the groundwork for a whole new webshop, which is launching soon.
Take a look at the advantages that fiberglass can offer your company