Recovery assured through well-connected vaccination centers
Published on 09/08/2021 in Customer Stories 
Some forty Walloon vaccination centers were set up in record time. Would their efficiency be the starting-point for the revival of society and the economy? At the helm of the project is Dr. Lambert Stamatakis.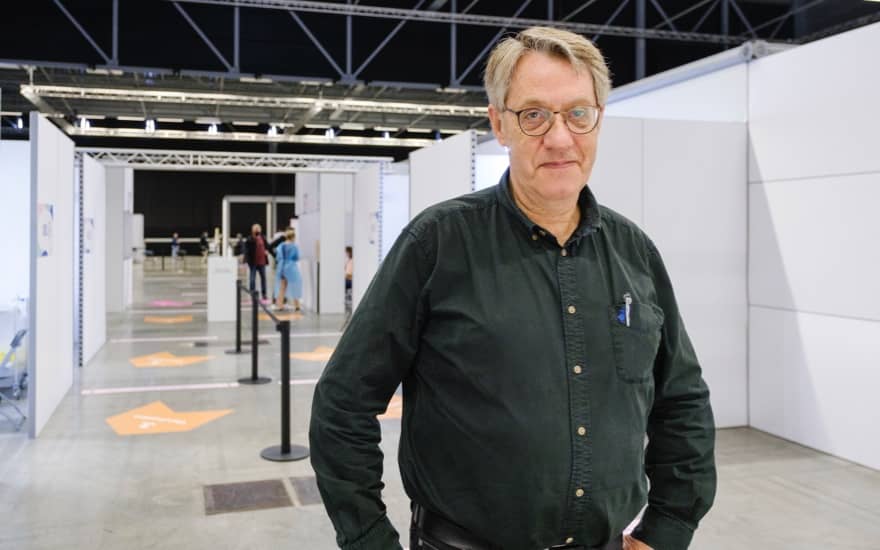 Knowing how to manage a crisis
Central management of the pandemic. This is the best card Belgium will have played to make the vaccination plan a success. That is what Dr. Lambert Stamatakis said. For who else but this specialist in crisis management and emergency medicine could set up the 41 fixed vaccination centers (and twelve mobile centers) in the southern half of the country? "I took over from Yvon Englert and continued this challenge surrounded by an excellent multidisciplinary team. Our centers work wonderfully, in close collaboration with AViQ, primary care in Wallonia and the event operators for the logistics."
A multidisciplinary team
Dr. Lambert Stamatakis' dream team is composed of a doctor, a nurse, a logistician, a data manager, an epidemiologist, a pharmacist, two soldiers and a communication team. There are as many disciplines as there are IT equipment needs: "DECT telephony covering huge areas, Wi-Fi coverage, tablets, scanners or the network of information screens. IoT also plays a key role in maintaining the temperature of our refrigerators."
A few weeks to reach the goal
In addition to the logistics, there are also three million Walloons to convince to take the vaccine. "The communication plan is aimed at all generations and we are doing everything we can to convince the last ones who are still hesitating.
Influencers from all walks of life are a great help," says the general manager. From nursing home occupants to young people, the end of July was already synonymous with the vaccination of the majority of the population over 18: Seventy-eight percent had had the first dose and 70% were fully vaccinated.
Connectivity is vital
If the installation of the 41 centers requires an uncompromising strategy, what about the challenge of moving twelve mobile centers every three weeks? Stamatakis emphasizes the vital nature of connectivity: "Each vaccination requires an appointment in advance and data processing in the federal software. When you consider that we carry out up to 52,000 vaccinations a day, the importance of excellent connectivity becomes obvious. Hats off to Proximus."
Recovery in sight
In addition to his medical perspective, Dr. Stamatakis is very positive about the first effects of this almost unprecedented challenge. He understands that there is great demand for getting everything back to normal and can see how economic life is picking up. "Companies are recruiting. That is a barometer that does not deceive. Of course, the impact on the health sector has been enormous.
In human and financial terms. The staff are on their knees and we now have to get the ball rolling again to catch up with the backlog of normal pathologies. In all transparency, the specialist is already talking about the third dose. It will probably be needed to counteract the variants. For us, this means preparing new scenarios and being ready quickly to reactivate vaccination centers and other vaccination actors, such as vaccination in general practices. We know how it works now."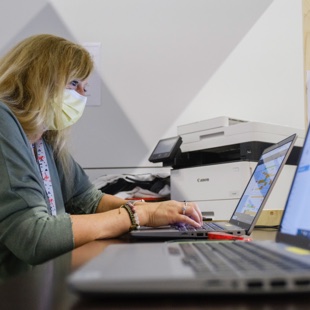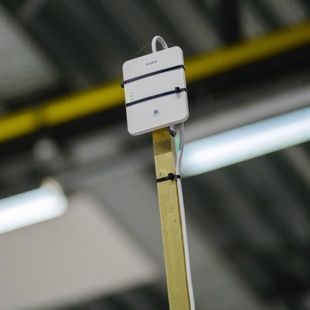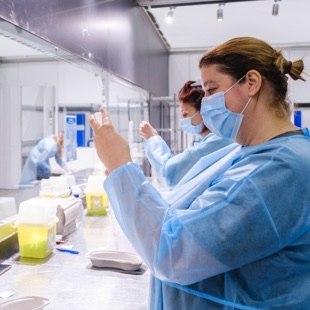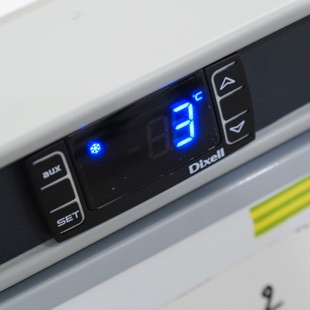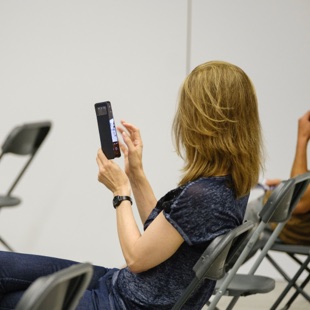 Dr. Lambert Stamatakis is a specialist in internal and emergency medicine. His experience and expertise in crisis management and emergency medicine allow him to coordinate the General Delegation Covid-19 of the Walloon Region.
AViQ, the Agency for a Quality Life, is the unique Walloon agency created to establish synergies between all the areas it manages (well-being and health, disability and family). It offers each Walloon citizen answers adapted to their needs to enable them to lead a quality life, while simplifying their procedures.
Find out how IoT plays a growing role in e-healthcare and monitoring the temperature of vaccines.
Thanks to its strong ecosystem, Proximus was able to finalise everything in time for the start of the vaccination campaign
One
One magazine is the Proximus B2B magazine for CIOs and IT professionals in large and medium-sized organisations.
Other articles of One