The new normal: weighing up the work-life balance
Published on 28/09/2020 in Inspire 
A balanced attitude to work and homelife, a modern human resource policy and space for small-scale projects. That is the new normal according to Luc Swinnen, stress coach, and Joachim De Vos, CEO of Living Tomorrow.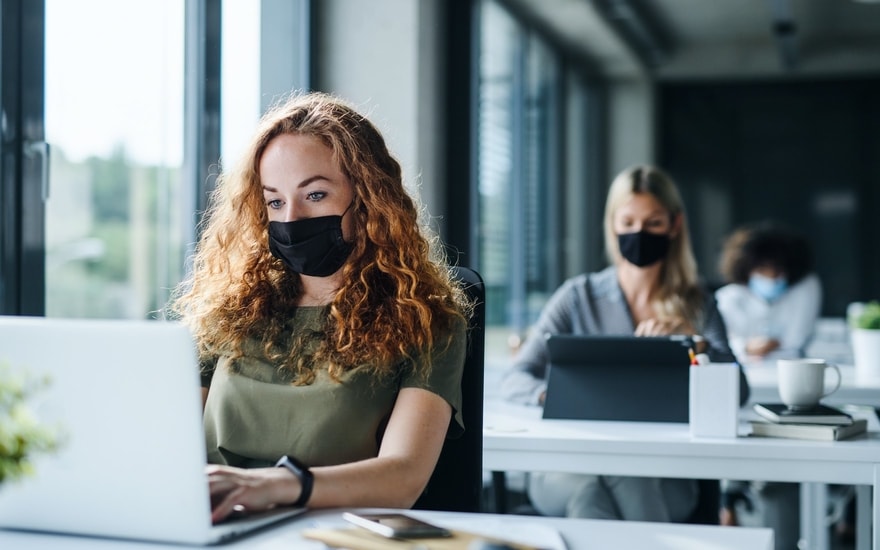 Crisis-related Stockholm syndrome according to Dr. Luc Swinnen
"Psychologically speaking, what we have been through in recent months is a disaster", says Luc Swinnen. For many years he has been a management consultant and coach in the area of stress, emotions and happiness. "An increase in suicides, divorces and all kinds of psychological disorders is inevitable. But on a positive note, these problems can also be tackled. Better still: some people will feel better and more resilient as a result."
Much needed rest
"There is a paradox here. Corona has bred in us a sort of Stockholm syndrome. The virus has taken us hostage, put us in lockdown, but some people have come to love this new situation. It gives them the rest that they have really needed for quite some time. When I said that years ago, people called me a wimp. Not anymore.
The rat race of recent years has mismanaged our brains, and this has been the breeding ground for a great many burn-outs. We keep hearing that people are going to work differently after corona, which is also true. But the real challenge will be to go one step further and simply live differently."
Honesty, empathy and greater inclusivity in decision-making are the new cornerstones of a modern human resource policy.
Dr. Luc Swinnen, management consultant, coach and stress expert
Modern human resource policy
"Working all hours, with very little sleep. There was a time when this sounded cool. But in fact it is extremely stupid. By looking after yourself, and that means getting enough sleep, you increase your immunity against corona or other viruses. This new equilibrium needs to be present in the work place too. Honesty, empathy and greater inclusivity in decision-making are the new cornerstones of a modern human resource policy.
But it needs to be broader than that. I hope that a healthy and balanced life, and the intention to have a more balanced attitude towards work, family and hobbies, will be the new 'cool'."
Joachim De Vos, CEO Living Tomorrow, imagines future scenarios
"Years from now, when we look back at this period, we will no doubt conclude that 2020 was a major turning point in our history", says Joachim De Vos, CEO of Living Tomorrow and TomorrowLab. "The circumstances caused a digital acceleration across society, because there was no alternative. As a result, the foundations of the office of the future have been laid today. A space that is in fact a meeting place. That means fewer journeys, with an impact on the mobility problem and the environment, but also on our view of urban planning."
In recent years everything has depended on the global mass economy. Now there is increased space for more local and small-scale projects.
Joachim De Vos, CEO Living Tomorrow and TomorrowLab
Fundamental change
"A renewed work-home life balance has an impact on more social areas than we think. With Living Tomorrow we have been really busy in the last few months imagining future scenarios for our various partner sectors. What is important for this exercise is the cut-off point with the past. Far too often those making plans for the future look back at the last 2 to 3 years and then assume that the future will be largely the same. The corona crisis has shown that there is something fundamentally wrong with this way of reasoning."
Public space and small-scale production
"You can accept and attempt to figure out this paradigm shift, or you can do the opposite, in which case you are doomed to pull the short straw. In recent years everything has depended on the mass economy. Now there is more space for small-scale production and local sourcing. The lockdown has forced people to think about the way in which we use public space. 2020 will dramatically re-draw our future."