What is 'the next normal' in the business world?
Published on 26/06/2020 in Inspire 
COVID-19 is forcing the business world to change. Which measures and ways of working will become the next normal? This is the answer to this pertinent question from companies today.
Carrefour considers the relationship between employer and employee
"Of course, several measures taken during the coronavirus crisis will be temporary, but I am convinced that some things will become permanent," explains Karla De Smet, Director HR Business Partner Headquarters at Carrefour. "It should not be forgotten that, in addition to our stores, we also had to intervene at our head office, where 900 employees work. Everyone was given the opportunity to telework, a transition that ran fluently. In part because we started setting up the possibility for teleworking last year, so everyone already owned a laptop and a smartphone."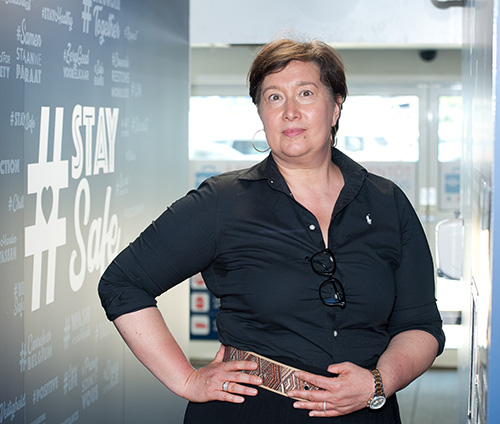 "With HR, we have mainly tried to provide an appropriate framework through weekly reports on a wide range of subjects. How do you manage a team remotely? What are the ergonomic concerns? But also: how do you disconnect when working from home? All this creates a framework for post-crisis teleworking that will happen more frequently and under more favorable conditions. Trust is essential in this respect and, if this is successful, it will benefit the broader relationship between employer and employee."
A digital work environment that enables people to work from home, can make a big difference for your company and the economy.
Support digital collaboration
Physical presence remains important at Duco
"It was essential for us to keep our production running, and we succeeded in doing so," explains Duco's Marketing Manager, Hendrik Dejonghe. "This was done through a separate structure of minimum occupancy, maximum online work, minimum pick-up, but most importantly our dealers were able to continue working. It was a different experience for our employees, who were suddenly working from home. That went well, and better yet, the ordeal taught us that digital means have more to offer than we initially thought."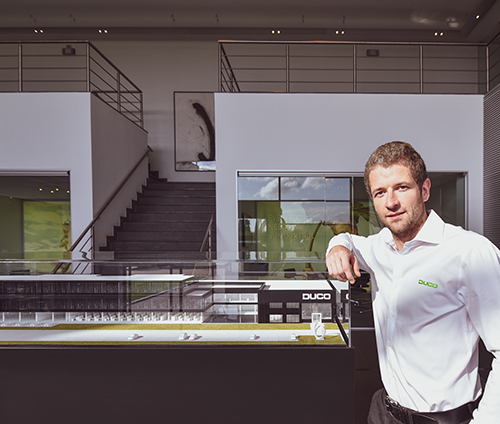 "We used Microsoft Teams to make everything run smoothly. For the time being, this will be the biggest effect of the next normal in which we're gradually finding ourselves. I don't feel like there has been a major breakthrough in teleworking. When I look at our specific department, we work a lot with on-site material. We also have our own Academy, which provides a clear physical link with the company."
"Maybe there will be a bit more teleworking, but the coronavirus crisis hasn't caused such an upheaval in that regard. The success of Teams is a keeper," concludes Hendrik.
The Carrefour supermarket company was established in 1959 by the Fournier, Badin and Defforey families (in France).. Carrefour opened its first hypermarket abroad in Belgium in 1969.
Duco is a European player in natural ventilation and shading systems based in Veurne.