Changing market, flexible company
Published on 07/07/2017 in Inspire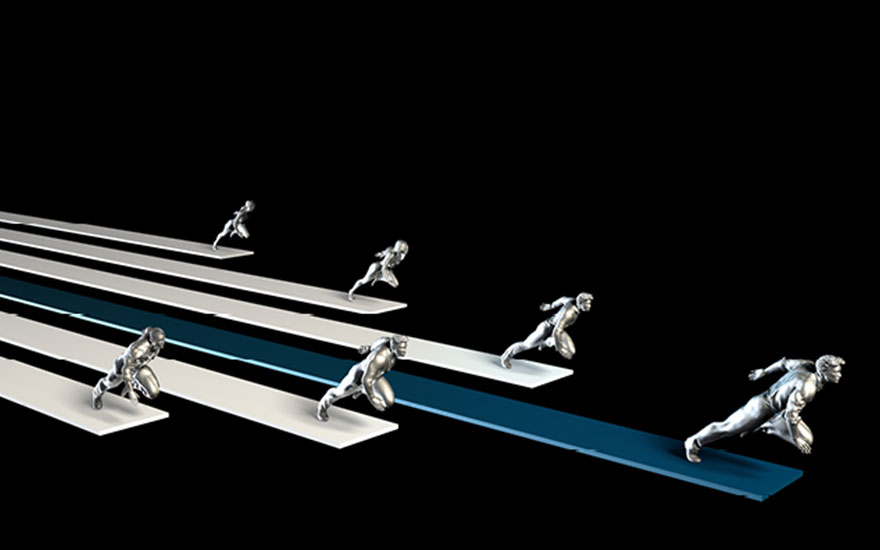 Specifications fixed from day one? One or two years development time without market tests? Projects passed on from team to team, in turn? In 2017, it doesn't work like that anymore. Companies will need to be smarter and more flexible. Welcome to the world of agile working.
The requirements of our market are changing at unprecedented speed and the needs – in terms of quality, flexibility and rapidity – are growing steadily. To cope adequately with this, we have to adopt a different approach to the development of services and solutions. An agile working method brings pliancy, placing the customer center stage and including multiple tests based on interim solutions before achieving a final product. This way of working takes account of the fact that things may change during the process and priorities may need to be adjusted. Although agile techniques have been common in IT development teams for several years now, an effective agile approach requires the thorough involvement of all players across all business areas.
Cross-functional teams
A number of pilot projects have already been started as part of our efforts to continue rolling out this new way of cooperating. Self-organizing cross-functional teams have been set up, comprising product experts, marketing specialists, UX (User eXperience) designers, analysts, IT engineers, architects and testers, all with the same goal in mind and a common definition of success. Agile coaches were brought on board to support these teams and spread the agile culture more widely through Proximus. Among other things, they organized 'agile games', which were enthusiastically received at all levels.
Stimulating interaction
By adapting our technical environments and reforming the release process, we aim to be in a position to launch new possibilities very frequently with no risk. The project methodology is also being reviewed and, where feasible, we try to use cloud solutions to develop new possibilities for our customers quickly.
In addition, we are rethinking the working environment to further stimulate cooperation and interaction between people. We are working hard to establish the agile approach more firmly within Proximus, so that this becomes a standard way of working. Although it involves a significant transformation, we believe in a step-by-step process, albeit at a brisk pace. The continuity of our service provision and its development are crucial and we also want to give our people the time and space to evolve in this necessary transition.
Geert Goethals, Chief Information Officer at Proximus
The added value of agile working
More innovative products that respond better to market requirements
More satisfied customers
More involvement and better cooperation between multiple teams
One
One magazine is the Proximus B2B magazine for CIOs and IT professionals in large and medium-sized organisations.