5G: far more than just a development of 4G
Published on 25/05/2020 in Solutions & services 
5G is here and its deployment across the country is being scheduled in stages for both end users and businesses. Now that the temporary 5G license has been granted, we are ready for the next step in the roll out of 5G in Belgium.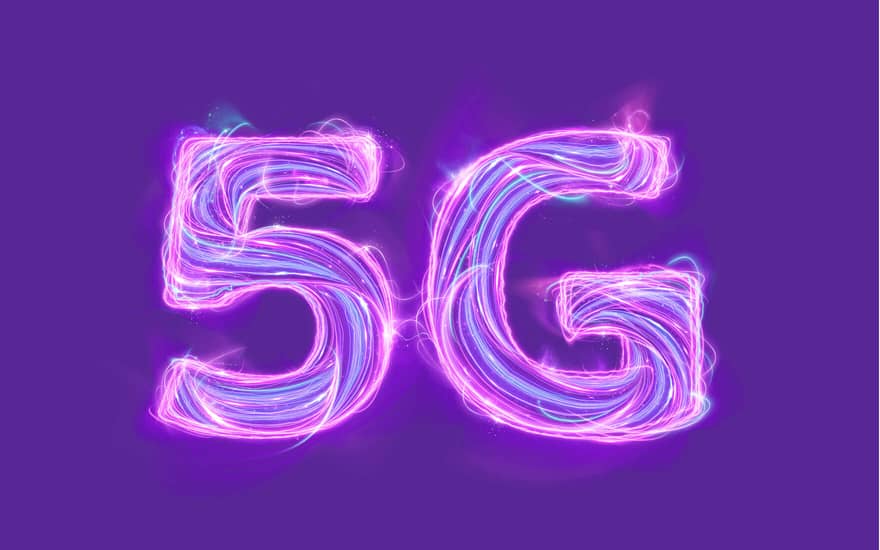 What is the difference between 5G and 4G?
Koen De Troyer is Technology Strategy Manager at Proximus: Contrary to what you might think, 5G represents far more than just a new radio technology. Not only is the radio technology changing, but above all, the infrastructure and architectures are fundamentally different. We are talking here about a new technology dedicated to mobile communication that will integrate a host of hitherto unexplored uses. More bandwidth, a higher speed, but above all improved interconnection with apps and machines.
Proximus and Orange are joining forces for 5G. How exactly is the deployment happening?
Guillaume Janus is Strategy Manager at Proximus: "It's an association for the infrastructure. We're not sharing fully. To avoid having to deploy duplicate infrastructure, Orange will have access to our antennae and our pylons and vice-versa. We will each operate with our own signal, in our own spectrum, but via a common antenna. This offers a twofold advantage: economies of scale, but above all a reduction in visual pollution and the environmental footprint.
The deployment will be carried out over three years via a joint venture which has just started up and which will begin the deployment itself by the end of 2020. The aim is to migrate to a single infrastructure in a manner that is gradual and transparent for users."
Enterprises, no matter who they are, have to prepare in medium term for the adoption of 5G.
Guillaume Janus is Strategy Manager at Proximus
Will all businesses have access to the new network de facto?
Koen: "You have to distinguish between two things in the process of accessing 5G and its deployment. On the one hand, access to the network via smartphone, which requires an adapted device and a dedicated subscription. And then the possibility of developing innovative business functionalities, born of the technical characteristics of 5G. It's all a question of partnership and co-creation with the operator."
Guillaume: "5G brings with it a new approach for end users and businesses. The first dimension, of course, concerns the unrivalled speed and response time. For businesses, access to the 5G networks means greater automation possibilities, among other things via mobile apps and machine-to-machine communication. The approach will be more global, with better quality, and will use one technology."
"Thanks to the allocation of the temporary 5G licences, we can continue to invest in our network and we are already using the full possibilities offered by 5G in certain regions. This will allow us to develop specific use cases that meet the demand of our industrial customers. Think for example of remote assistance for technicians on the go or on site real time video controle."
What needs does 5G meet?
Guillaume: "For many sectors, the innovation is ready to go. It's just waiting to be deployed on a large scale, based on the new functionalities that 5G has to offer. I'm thinking among other things of logistics, e-health, the port sectors, the media and Smart Cities. What is certain is that many apps will operate in a B2B2C model where the consumer will also benefit from considerable added value."
Koen: "In very practical terms, in a crisis situation like the one we are experiencing at the moment, 5G will be able to guarantee excellent operating quality for teleconsultations or emergency services for which part of the network can be reserved, even if it is saturated."
"5G should be seen as the foundation of a new era. The way in which the technology will be used or mixed with other technologies, such as IA for example, will depend on the creativity of people on the ground. The program promises to be innovative!"
5G provides new functionalities and intelligence in the company's own infrastructure.
Koen De Troyer is Technology Manager at Proximus
How important is 5G for the digital transformation of a business?
Koen: "5G provides new functionalities and intelligence in the company's own infrastructure. The data flow management will be unparalleled and digital transformation will literally take off. Once again, all this won't happen straight away, but we will move gradually from stage to stage as things develop."
Guillaume: "It will be up to businesses. With or without 5G, not embarking upon a digital transformation would be a mistake. Businesses, whatever they are, need to prepare to be capable of adopting 5G in the medium term. This technology is one of the components of a successful transition."
The 5G launch has caused some commotion. What is Proximus's position on this?
Guillaume: "We understand that the arrival of 5G can cause some concern, or raise questions regarding a possible impact of 5G on health and the environment. As a responsible enterprise, we take all necessary precautions during the deployment of our mobile networks, including 5G. We respect all environmental regulations, which are even stricter in Belgium than the safety regulations compiled by international and independent organizations such as the World Health Organization (WHO), followed by our neighboring countries."
"Some Walloon municipalities have requested to suspend the activation of 5G-technology in their territory, granting their citizens the time to be informed about 5G. In order to allow these discussions to take place in a serene manner, Proximus has agreed to temporarily suspend the rollout in these towns."
"This temporary suspension allows us to constructively consult with the Walloon Region and the municipalities about the contributions of 5G, and to share reassuring information about the health and environmental aspects of this new technology. Proximus maintains its ambition to build the best 5G network in Belgium, taking into account all the standards that apply to each region, which are among the strictest in the world."
What were the key moments in 5G?
Koen: "We have to go back to 2016, when the first laboratory tests were carried out in Belgium. The first site tests, in the open air, took place in 2018. 5G really took off in the world and in Europe in 2019. That's when the first public networks appeared. Top of the class in Europe are probably Switzerland, Great Britain, Germany and Italy. At world level, Korea, China and the United States are in pole position."
Guillaume: "Things are taking longer in Belgium due to political, environmental, economic and social decisions. It takes time to explain the benefits and to give reassurance about the environmental and societal impact of 5G. This is not solely the role of operators, but of academics and politicians as well.
Only independent researchers are capable of reassuring the populace and disproving disinformation about health concerns - concerns which to this day have not been scientifically proven. The critique is also that the economic advantage would be reserved for businesses only, which to me is furthermore unfounded – the benefits for society are plentiful, even if they will manifest themselves only gradually over the next coming years.
Guillaume Janus is Strategy Manager at Proximus. His management engineering training enables him to support the deployment of this new mobile technology on a national scale.
Koen De Troyer is Technology Strategy Manager at Proximus. Thanks to his long career in telecommunications, he is as much at ease with all the current mobile technologies as with 5G technology. He is supporting the deployment of 5G within Proximus.
Stay properly informed by reading our article on the practical application of 5G in various sectors.
Read more about 5G
Combine smartphone and subscription
Choose the latest smartphone with the mobile subscription that suits you!
As from €57.02
Stay connected through the best network
Choose a mobile subscription that fits your business' needs.
Unlimited calls and access to 5G from €24