Time for a new TV interface!
Published on 12/11/2015 in Tips & tricks from…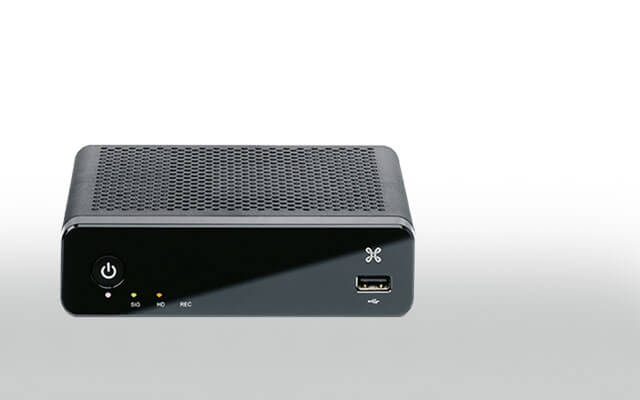 Soon all Proximus TV customers will see the new TV interface appear on their screen. This new interface introduces some new features and will significantly improve your TV experience and image quality. And a new decoder is an integral part of all this.
Since the start of Proximus TV, ten years ago now, technology has obviously not stood still. Yet some 400,000 customers are still watching TV with a first-generation decoder. Time for an update! By the summer of 2016, Proximus aims to have proactively replaced these old beasts by a brand-new model. This way every customer will benefit from the best technological quality.
The new decoder, the V5 Compact, is one of these latest generation models. It offers a whole host of features and is energy efficient, but it no longer has a hard disk. Everything is now stored in the Proximus Cloud.
But don't worry, you don't need to hurry to a Proximus Center near you to pick up your new unit. The new decoders are conveniently delivered to your home by bpost. All customers will receive a letter and can then specify on the website or through Customer Service whether they want to pick up their new decoder from a post office or have it delivered to their home.
Deliveries of the new decoders started in October. All old units should have been replaced by mid-2016 and everyone will then be able to enjoy the new TV experience. So that's good news!
More info is available from the customer service at 0800 55 800.
Peter
I have a passion for the Internet & communication and I'm a huge fan of our brand.