More coverage in the bedroom!
Published on 16/12/2015 in Tips & tricks from…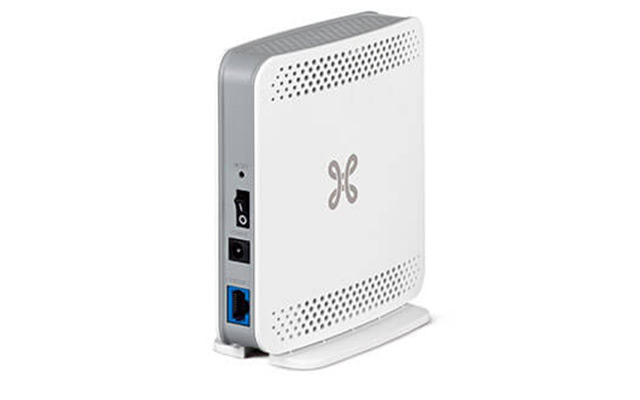 Poor in-home coverage is annoying for everyone, but it's EXTRA embarrassing if you work for Proximus yourself…
As a notorious Proximus evangelist, my friends and family are quick to jeer at me when there's a lack of coverage in our home. It goes without saying that I couldn't wait to find a solution for this!
My wife and I are busy renovating a terraced house (for 7 years now) and as good pupils of our generation we want to do this in a way that's as environmentally friendly as possible. As such, our 100-year-old home is slowly but surely being converted into a modern (and splendid) passive house.
But unfortunately, as the works advanced, the indoor mobile coverage became worse and worse. There is coverage but it's not perfect. In the kitchen you have to move right up to the window to get some reception and in the living room I sometimes have to walk around until I find the coverage sweet spot, whereupon I have to stand stock-still to pursue and finish my telephone conversation. And not moving of course defeats the purpose of mobile telephony.
Yet according to the coverage map , my house is located in an area with good coverage. As a devoted employee I also know that Proximus is approaching perfection with an indoor coverage of 94.3% for 3G and 81.6%for 4G. But even though Proximus continues to invest in its network, I'll always have problems in my house because there's too much metal and insulation in the walls.
So I was unfortunately in an exceptional situation for which there was no solution… until the arrival of the Mobile Coverage Extender ! This device is a micro mobile antenna which you install in your home. Connecting it is child's play: all you have to do is connect it with your B-box and you're good to go.
I was looking forward to its launch for some time and now it adorns my electricity cabinet in the hall. Coverage on the ground floor is now perfect and I can make calls without any problems on the ground floor and in the bedroom above. What a relief! And it's healthy too! Since my mobile phone now doesn't need to use as much power to connect with the antenna, it causes less radiation, thus limiting the health risk.
Now I can start to invite all my friends again so I can brag about the good Proximus coverage in my home. He who laughs last… :)