What is a hybrid cloud?
Published on 06/03/2023 in Solutions & services 
No doubt you have heard about the hybrid cloud. But what exactly is it? Jetro Wils (cloud expert at Proximus) answers 7 questions that will help you better understand it.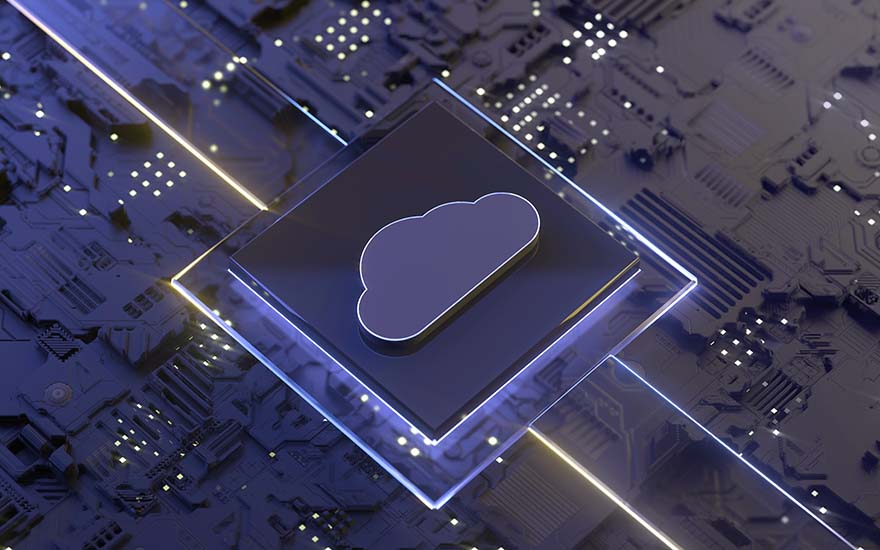 What is a hybrid cloud?
The hybrid cloud is the ideal combination of private and public cloud environments. A combination of several private cloud solutions (on-site, housing or the Proximus private cloud) can also be configured into a hybrid cloud solution. The term 'multi-cloud' can also be used.
What is the difference between the private and public cloud?
Private cloud
The private cloud is the opposite of the public cloud. Here you use a fully protected cloud environment. A private cloud is especially suitable for business-critical applications. Hosting is possible via the infrastructure of your own company or in one of the Proximus data centers.
Public cloud
A public cloud, such as Microsoft Azure, Google Cloud Platform (GCP) or Amazon Web Services (AWS), relies on a shared infrastructure, without you or your customers noticing the fact. You do not need your own hardware and your cloud provider guarantees maintenance and updates.
Which companies opt for the hybrid cloud?
A hybrid cloud environment is not a one-size-fits-all concept. That is why it is important to elaborate a targeted cloud strategy in advance which is fully aligned with your business strategy. The success of your cloud migration will very much depend on how you define your goals, your current and future applications, and compliance requirements. Our certified experts will be happy to help you with this.
What factors determine opting for a hybrid cloud?
There are several use cases in the area of applications, operations, and corporate data where using a hybrid cloud environment can provide significant added value. One of the use cases is for companies that have to deal with peak and off-peak consumption in their work processes. If you have such a business, it is better to adopt a hybrid cloud model. This way, you do not have to provide increased capacity on a permanent basis.
The speed with which an IT infrastructure has to be scaled up also plays an important role. In a hybrid cloud model, you can then use a public cloud to supplement the available capacity of a private cloud, for example. Even if you have a company that wants or needs to keep part of its corporate data and applications in-house, a hybrid cloud model is still a good choice.
What are the advantages of a hybrid cloud?
Flexibility
You can choose the cloud in which you keep your corporate data and applications.
Scalability
A hybrid cloud makes a modular system possible. You can start with your current local infrastructure and expand it with the Proximus Private Cloud or a public cloud. You can expand or contract your cloud computing capacity at any time according to your current needs. With our Cloud Management Platform (CMP-as-a-Service), you can configure the right combination of your hybrid cloud yourself.
Speed
With a hybrid cloud, you can move faster to DevOps (the automation of your development and operations teams). These teams can work together more easily in a hybrid cloud.
Choose the right cloud
Find the right balance for hosting your applications. Some applications are more suitable for a private cloud, others for a public cloud.
Better data security
You have more options for securing your data with a hybrid cloud. For example, you can store sensitive company data in a private cloud and less sensitive corporate data in a public cloud.
What are the disadvantages of a hybrid cloud?
Difficult to implement
It can be difficult to deploy and maintain a hybrid cloud. Do you have a small IT department? Then we can do this for you via our cloud managed services.
Security a challenge
A hybrid cloud requires more attention and resources for security on account of the multiple targets that you have to protect. Security is also becoming increasingly complex and it is impossible to imagine any IT environment without it. Proximus has all the necessary expertise to secure your hybrid cloud.
Data compatibility and integration
Where do you store your corporate data and your applications? You need to differentiate between the two and opt to split them. This is something you should think about beforehand before switching over or migrating to a hybrid cloud. Our experts guide you to the best result in our step-by-step plan 'Migration to the cloud'.
Less overview
Do you spread your corporate data and applications across private and public clouds? Then there is a chance you will lose track of things and no longer know in which environment your company information is located. But you don't need to be scared about this. Our CMP-as-a-Service provides you with a dashboard that gives you a clear overview of all your data configurations.
Why choose Proximus?
At Proximus, we help companies devise, roll out and develop their IT environments, making maximum use of the cloud. If you do not have the right IT expertise in-house, our cloud managed services can help you expand your cloud environment.
Certified green data centers
Proximus has highly secured, sustainable and ISO-certified data centers (ISO 9001, 14001 and 27001).
Fiber and 5G
The foundation of all data services is the network. Proximus puts you right at the front with Fiber and 5G combined with a cloud solution.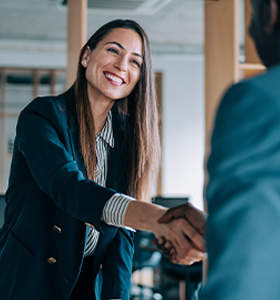 Cooperation with HCL Technologies
The cooperation between Proximus and HCL Technologies combines the services and know-how of Proximus with the technology, expertise and clout of a global player in the field of hybrid cloud technology. Together with HCL Technologies, Proximus offers you the opportunity to develop and test specific cases in the Cloud Innovation Lab.
Sovereign cloud
Microsoft is building a sovereign cloud together with Proximus. The sovereign cloud is a cloud solution for the secure storage of sensitive or confidential corporate data that is subject to strict regulations. The sovereign cloud guarantees that all your corporate data, including metadata and personal data, remains within the European Union and cannot be accessed from abroad.
Read more about Sovereign Cloud
Autonomous approach
Our autonomous approach is independent of the ultimate cloud service provider you choose. This greatly reduces the risk of becoming 'locked in' (vendor lock-in) by mega cloud providers.
Would you like to combine private and public cloud in your company?