Coastal crowd barometer gets over 1.9 million clicks
Published on 25/11/2020 in Customer Stories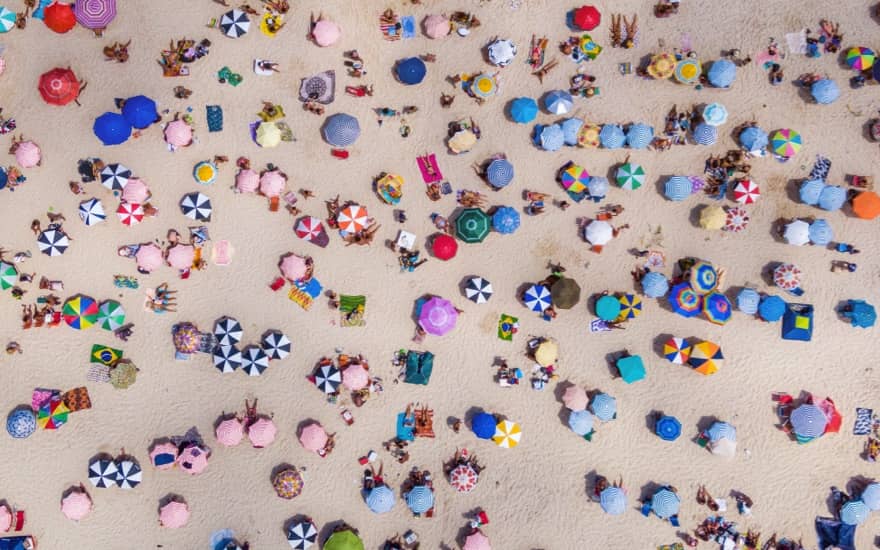 When COVID-19 hit Belgium, the Westtoer provincial company took action. Liesbet Billiet, Coastal Regional Manager: "To make it possible for people to have a safe time at the coast, a real-time indication of crowd density was needed."
Precision measurements
Westtoer issued a call for tender for this project's technological development. "Proximus turned out to be the right partner for us," Liesbet Billiet recalls. "Proximus had already helped us in the past with mapping tourist activities. What's more, the company has real-time crowd monitoring experience. We saw that as a huge bonus, given the urgency for quick delivery."
Proximus assisted Westtoer with defining all the relevant parameters. Together, they developed a precision crowd barometer. "We weren't just interested in recording the real-time density per municipality, but also hoped to gain insights at the zonal level. It was essential for the graphic interface to be accessible to policymakers and tourists. The color-coded dashboards did the job perfectly," says Darline Vandaele, Westtoer Knowledge Center Team Manager.
We monitored the real-time crowd density with precision and inventoried every coastal zone in detail.
Darline Vandaele, Westtoer Knowledge Center Team Manager
Reality check
It did not take long for the crowd monitor to end up playing a pivotal role in the coast's COVID-19 safety measures. Not wanting to leave anything up to chance, the Westtoer team cross-checked the barometer's recordings with the situation on the ground. "We went on site to verify whether a yellow zone really did require vigilance or if green on the map meant an empty coastline," Liesbet Billiet explained. "The recordings were accurate right from the start. We recalibrated the barometer for any anomalies detected.
1.9 million users
There were already more than 1.9 million barometer users by the end of August, with peak days of 70,000 to 80,000 clicks. "A VISITFLANDERS survey shows that half of Belgians who regularly go on holiday are familiar with our barometer. The tool has definitely contributed our coast's positive and dynamic image," explained Darline Vandaele.
Both of these interviewees experienced the impressive dedication of Proximus. "Experts were there for us during the traditionally busy summer weekends and national holidays. They also did their best to ensure that we could work autonomously wherever possible," said Liesbet Billiet.
We managed to connect policymaker and tourist needs with a single tool.
Liesbet Billiet, Coastal Regional Manager
Future perspectives
Looking back on the project, the policymakers, coastal mayors and Westtoer are all equally pleased. Liesbet Billiet: "Several parties are requesting that the application be expanded by, for example, not just measuring statistics but also recording population flows. We'll explore those avenues sometime next year. The crowd monitor is also relevant outside the pandemic era. Where one tourist prefers crowds, another will decide to go for a quiet, peaceful stroll. The crowd barometer allows everyone to pick a destination that best matches their expectations."
Westtoer is an autonomous provincial company with about eighty people on staff. It is at the crossroads of the Flemish level and key stakeholders (municipalities, private sector) and seeks to bring those players involved in the tourism and recreation sector together.
As the Coastal Regional Manager, Liesbet Billiet is in close contact with the Tourist Office and policymakers. Knowledge Center Team Manager, Darline Vandaele assists with setting up projects.
Want more insight into your city or municipality's visitors?
Read how
One
One magazine is the Proximus B2B magazine for CIOs and IT professionals in large and medium-sized organisations.
Other articles of One