How the National Lottery manages 250 million games
Published on 19/11/2019 in Customer Stories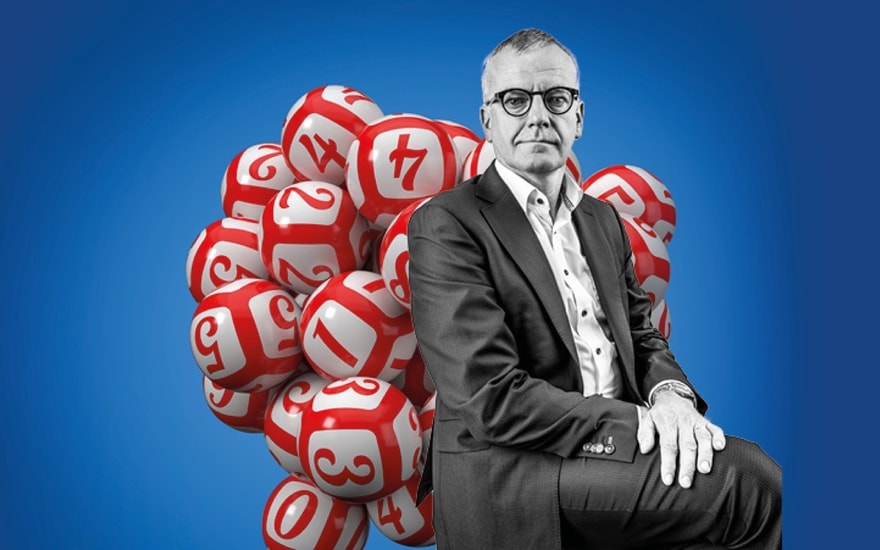 Where once it was that classic drum with numbered balls, the National Lottery has transformed into a market leader whose watchwords are creativity, innovation and big data. CTIO Piet Van Petegem explains the challenges of today and tomorrow.
Piet Van Petegem moved to the National Lottery two years ago. He stresses that the decision to become Chief Technology and Information Officer (CTIO) there was the result of various factors. "To start with, this is a company with a great background story," he says. "Our core business is of course organizing games, but the fact that we also play a social role adds an extra dimension to this."
"The technological challenge appealed to me as well. We follow a strategy that was outlined a few years ago now and IT plays a decisive role in the development of this strategy. That is the context of our cooperation with Proximus. This partnership enables us to take up all the challenges of what is known as Hyperconnected Infrastructure."
Stay in digital top shape and book a free digital check-up of your company.
As CTIO you are responsible for the digital transformation of the National Lottery. What exactly does that involve?
Piet Van Petegem, Chief Technology and Information Officer (CTIO) at the National Lottery: "To be honest, we don't really like that term. Talking about a digital transformation process could give the impression that this is an end in itself, which is not the case. Our starting point is always the players. Whether it's about sales, marketing, technology, data, managing the sales outlets or whatever, everything is done keeping the players in mind."
"Before they play, while they play and during the phase afterwards, it is important to be able to respond to the player's needs faster and better. Of course, the various initiatives that we take to achieve this goal lie mainly in the digital world."
All the decisions about sales, marketing and technology are taken while keeping the players in mind. They are always the focus of attention.
Piet Van Petegem, Chief Technology and Information Officier (CTIO) at the National Lottery
Omnichannel approach
It's impossible to imagine life without the internet these days. What repercussions does this have on the way you work?
Piet: "For us, the relationship between the online and the physical channel is very much an and-and story. This may seem a bit of a paradox in an age when the internet is omnipresent and offers many possibilities, but 85% of the time, our players still use the physical channel. Our approach can clearly be labeled as omnichannel and we continue to invest in both channels. We go beyond the traditional newspaper shop as the place where people play their game and we now have a broader presence both on and offline.
"We also have eight of our own stores, the biggest of which is located at Brouckère Square in Brussels. They are real labs for us. Incidentally, all our draws take place in our Brussels store, except for EuroMillions. So everyone can attend the draws in total transparency. This initiative does not mean that we pay less attention to our online platform. One million players have already registered online, 300,000 of which play every week, mainly via their smartphone. On this platform, under the name Woohoo, we also offer e-games that are not available on the physical channel."
Don't these digital initiatives create tension with the physical points of sale?
Piet: "Digital transformation is often experienced as a threat to physical points of sale, that's true. There is a fear of cannibalization. Of a shift. But we see that this is very limited today. For example, by having our app on their smartphones, players always have their personal Lottery Club card to hand. With this card, they can make the most of benefits and special offers in the point of sale. That in turn can prompt them to buy something while they are there. So it's an 'and-and' story."
App as communication asset
You were talking about the importance of the smartphone for playing online. The National Lottery was recently modernized. What does it have to offer?
Piet: "This app gives us added value in many aspects. You can't play on the app itself. Let me clear up that misunderstanding right away. A lot has to do with the policy of companies like Google or Apple. But you can reach our online game platforms easily via the app. It has various functions."
"It's a handy way to communicate with the players, either on the results of games or possibly via push messages. Players can now use a simple scan function to find out immediately whether their ticket is a winner. It's an instrument that can provide us with insights into player behavior."
The app went through a stunning transformation. Initially, it was hardly personalized. You could only look at scores. Since then, the app has been adjusted to user behavior (using pushnotifications, by scanning tickets, ...). Acquiring data from different systems (gaming platform, e-lotto, ...) meant implementing a new platform. Proximus created various APIs for the Nationale Loterij, which serve as access ports necessary to reel in data from different systems.
The National Lottery has been working with Proximus for many years. Can you tell us a little more about that?
Piet: "It goes further than providing traditional telephone services here at the office and LAN/WAN services. One of our API platforms is a Proximus platform. Each point of sale is also equipped with a connection in the Proximus MPLS network (Multiprotocol Label Switching). Given the scope and diversity of our transactions, I think I can safely say that Proximus is an important partner for the National Lottery, and vice versa. One of our biggest challenges is responding to the demands from business. At the same time, security remains a permanent priority."
Dealing with big data
How important are data (e.g. app usage) for the direction your company is going?
Piet: "The importance of data should not be underestimated. Taking decisions is no longer a matter of guesswork. Instead, each one is data driven. Regardless of whether it concerns sales, marketing or other areas of business. The campaign set up are invariably based on data analyses. The big challenge, however, is making the best possible use of the huge amount of information that we collect. Managing 250 million plays per year is no small matter."
"We also have over three billion 'touchpoints', which means a contact with a player, online or physically. In the past, we put a lot of energy into dealing with this efficiently; these efforts are continuing unremittingly. We have about ten data specialists for this in house. Coherently organizing and further linking all this 'experience' and 'operational' information is a project for the next two or three years."
Thanks to our app, customers always have their personal Lottery Club card to hand. Players can use this card to make the most of benefits and special offers.
Piet Van Petegem, Chief Technology and Information Officier (CTIO) at the National Lottery
Broad career opportunities
Are you able to bring your people on board in this process of reforms and modernizations?
Piet: "We have always communicated very clearly about the developments in the pipeline, something which is extremely important to make sure your staff come along with you. Efforts are also made to involve our own staff in these projects as much as possible. For that matter, this is regularly linked to the training and re-training opportunities that are offered. But of course, we also have to recruit extra manpower."
"The National Lottery, as an organization, might still have this rigid and corny image, but when I get the chance to explain what we do and what our ambitions are, people soon realize that there is a lot of dynamism, energy and appetite in the company."
"You know, here we are in our head office in rue Belliard, in Brussels. This is where all the important decisions are taken. Thanks to short communication lines, we can switch quickly, and the staff are always closely involved. That's motivating. We work with a team of 120 IT people; a team this big offers possibilities to evolve and develop your own talents to the fullest."
What innovations are in store?
Piet: "One big project that will be very visible is a new portal that is currently being developed. We aim to get this up and running by 2021, the first version at least. Without going into detail, I can tell you that the player experience is the main starting point. That's the big commitment for tomorrow. And if I can think out loud for a moment? Ideally, we will be able to offer each player a personalized playing platform. Hopefully we can achieve this in the somewhat longer term, during the period 2022-2023, let's say."
How far are you along the journey towards digital transformation?
The National Lottery has been organizing public lotteries and wagers for over 85 years. This is done in a socially responsible, reliable and secure way. At the same time, the National Lottery provides more than just the fun of playing. The revenue from its activities is returned to society through subsidies and sponsoring. If you play, you always win.
Piet Van Petegem's professional career comprises various chapters. He has worked for the Flemish television channel VRT and various banks. But IT is the guiding thread throughout this story. He became CTIO of the National Lottery in October 2017.
One
One magazine is the Proximus B2B magazine for CIOs and IT professionals in large and medium-sized organisations.
Other articles of One