What can mobile data analytics do for your organization?
Published on 06/08/2020 in Innovate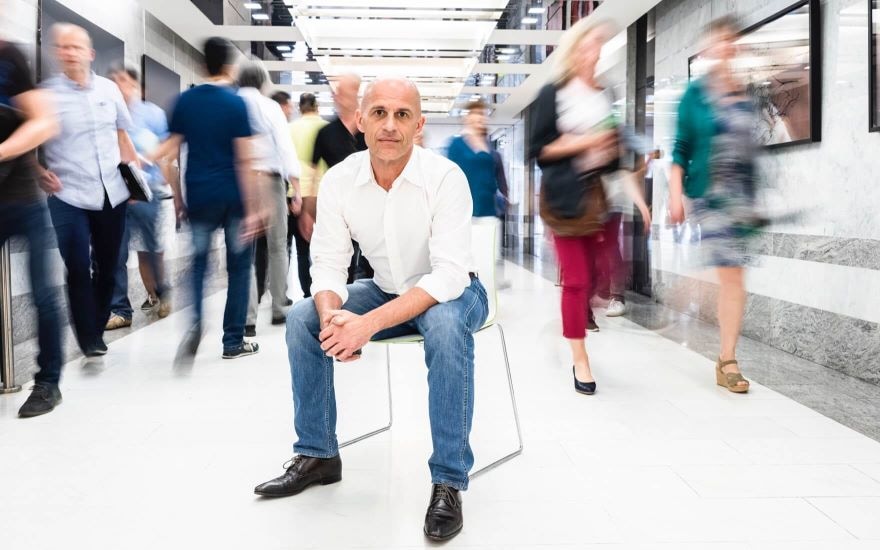 What is the best way to plan a new store? What region do event visitors come from? But also: how busy is it at the coast or in a shopping street at the moment? These are just some of the questions Proximus helps to answer via mobile data analytics.
Get to know your customers or visitors better thanks to Proximus Analytics
Mobile data analytics (location analytics) detects how many people are in a specific location in real time. Cell phones on the Proximus network are key here, as they are constantly transmitting location information. The actual analysis is carried out at zip code level, based on anonymous, aggregated data from groups of thirty people each. "The analysis provides lots of insight," says Luc Cogneau, Proximus data analytics expert, "including into the number of visitors or passers-by, into social class, income level, and more, by correlating with the data from Statistics Belgium, the General Statistical Department of the FPS Economy.
Substantiated marketing actions
Understanding the origins and profiles of visitors and passers-by helps companies to improve the customer experience and customer journey and thus increase customer engagement. Luc Cogneau: "When you know which cities or towns your visitors or customers live in, you can attract them with targeted marketing campaigns." If a company is looking for a suitable location for a new store, it can make a better decision when it knows where the potential customers with the right profile are coming.
But lots of other applications are also possible. "During the so-called lockdown light, towns and municipalities were able to use location analytics to track people's movements between different zip codes," explains Luc Cogneau. "They were also given information about movements between different zones within a zip code. This made it possible, for example, to check whether visitors to a park came from their own municipality or not." Should there be a second wave of corona infections after the summer with accompanying measures, governments can draw lessons from the insight that the earlier use of location analytics yielded.
When you know which cities or towns your visitors or customers live in, you can attract them with targeted marketing campaigns.
Luc Cogneau
The new normal
Location analytics may also have a key role to play in the context of further relaxation of the corona measures. Proximus is responsible for monitoring the crowds in the Nieuwstraat/Rue Neuve in Brussels using real-time analysis. It allows the city to intervene immediately if it becomes too crowded. On behalf of Westtoer, Proximus is measuring the summer crowds on the Belgian coast in real time using location analytics. Anyone planning a day on the coast will be able to check a website to see where it is less crowded – so it is easier to keep enough distance.
Will the use of location analytics soon be part of the new normal? It is according to Luc Cogneau. "You can think of an endless range of application possibilities for location analytics," he says. "Not only for monitoring events and shopping streets, but also in terms of marketing and promotion." The use of location analytics allows very targeted insight into people's origins and the time they spend in one place. This objective data enables municipal authorities, retailers, and organizers to assess, adjust, and optimize their strategy through very targeted campaigns.
Want to read more about smart business in a digital world?
Perspective
Magazine and online blog for business leaders, brimming with new insights for a fresh look at their company.
Other articles of Perspective