Software-defined network for accounting & audit firm Vandelanotte
Published on 27/11/2020 in Customer Stories 
Vandelanotte prefers cloud applications, and that requires greater bandwidth. To harmonize the network with this new reality, Proximus rolled out an SD-WAN network. IT Manager Bram Deprettere explains.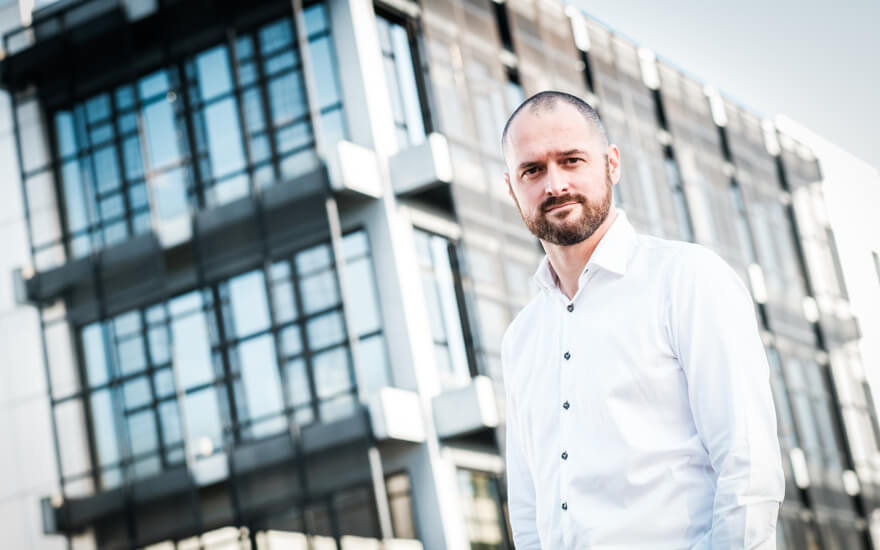 Vandelanotte's history dates back to 1948. That was when Roger Vandelanotte founded an accountancy and audit firm in Kortrijk. 72 years down the road, the third generation is now at the helm of this family business. Meanwhile, Vandelanotte currently has four hundred employees with offices in Bruges, Ghent, Aalst, Zele, Antwerp, Brussels, Doornik, and Rijsel, in addition to its Kortrijk headquarters.
IT is indispensable in a company that provides entrepreneurs with advice. Vandelanotte's first strategy was to roll out its own Citrix environment. That said, employees are increasingly working with cloud applications in practice. "We noticed that employees mainly used a browser in Citrix to access cloud applications such as Microsoft Office 365 and the Exact Online accounting software," says IT Manager Bram Deprettere. That was Vandelanotte's motivation for resuming work on its own devices. "That impacts the network. We need more bandwidth for cloud applications. We also need to ensure a more flexible network."
Talk to an expert Opens a new window
Software-Defined WAN
Vandelanotte reviewed proposals from various partners. Proximus proposed developing an SD-WAN, i.e. software-defined WAN. "Proximus was the only party that recommended addressing network security at the same time," said Bram Deprettere. "That has led to results on two fronts. Work is more efficient due to upgraded connectivity, and it's more secure, as a result of endpoint security and the simpler management that comes with the network's software-defined setup."
Remote rollout
Proximus developed Vandelanotte's SD-WAN based on Cisco MerakiNew window. The SD-WAN rollout was all done remotely so that despite the corona measures everything could proceed on schedule. "The entire configuration took place via a dashboard," Bram Deprettere explained. "That dashboard gives us full control of the network. If we want to connect a new office to the network further down the line, only a Meraki appliance will need to be installed. Everything else can be done remotely."
Talk to an expert Opens a new window
More bandwidth
In concrete terms, the offices now have more network capacity, both for downloads and uploads. "That's also crucial because there's a lot more data traffic than there used to be – up to 1 TB a week." Vandelanotte guarantees office connectivity by consistently providing two types of lines, e.g. copper and fiber, from two different providers. "Business continuity is everything. We work digitally wherever possible. That's why we must be able to count on guaranteed connectivity."
Secure endpoints
Vandelanotte also handles the financial and tax data of entrepreneurs. To optimally safeguard this confidential information, Proximus recommended implementing Cisco Umbrella DNS Security Advantage. This ensures that employees can access the internet in a totally secure environment, even when working from home. "We've noticed the circulation of a lot more malware since the pandemic began. Cisco UmbrellaNew window protects us and our telecommuters from that."
The combination of Cisco Meraki and Umbrella provides Vandelanotte employees with a highly efficient, easy-to-manage, and secure network environment. "That's more than a solid basis for serving our customers," Bram Deprettere concluded.