InspireIT
Published on 08/07/2015 in Inspire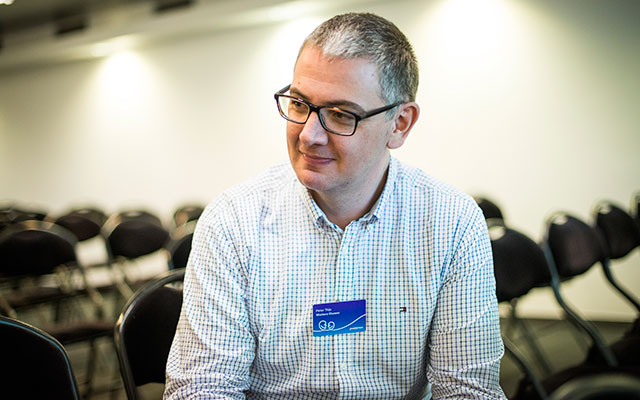 The event InspireIT on June 9, 2015 set the stage for workshops on current challenges in the field of IT. One is working in the cloud. It used to be the case that every company was a fortress. Today, data and applications are also in the cloud. Every so often a company needs to open and close one or more gates in the fortified ramparts of the fortress. Peter Thijs, Technology Director at Wolters Kluwer Transport Services, testified about how the cloud has advanced its business.
Wolters Kluwer Transport Services offers SaaS solutions for feight exchanges and transport management in the cloud. Almost one hundred thousand users around the world are engaged with our solutions on a daily basis. "For our customers, our platform is extremely critical to their operations," says Peter Thijs. "Not only must our solutions be available at all times, but at the same time they must offer scalability and flexibility, without compromising the safety of our users and their data" The company found a solution in the cloud to meet these requirements while considerably reducing the costs of hosting.
Lower costs, higher availability
"We used to have 14 SaaS applications hosted on more than 300 servers spread across different locations," says Peter Thijs. "We have consolidated everything on Oracle databases and housed it in several private clouds: one for production, one for staging, one for QA and two for development." Wolters Kluwer Transport Services consolidated everything in the Proximus data center. The advantages of that bundling are obvious. "We have fewer costs for firewall, VPN and other communal services. We can use the available hardware much more efficiently." At the same time, the level of failover is higher. For new applications, we can now guarantee 99.95%+ availability without major additional cost. "We also have more flexibility to launch new products and to expand our capacity. The Proximus web store has preconfigured virtual machines available, which allows us to expand our capacity very quickly."
One
One magazine is the Proximus B2B magazine for CIOs and IT professionals in large and medium-sized organisations.
Other articles of One