Hybrid working is people-, client- and results-centred
Published on 09/09/2021 in Tech, tips & tricks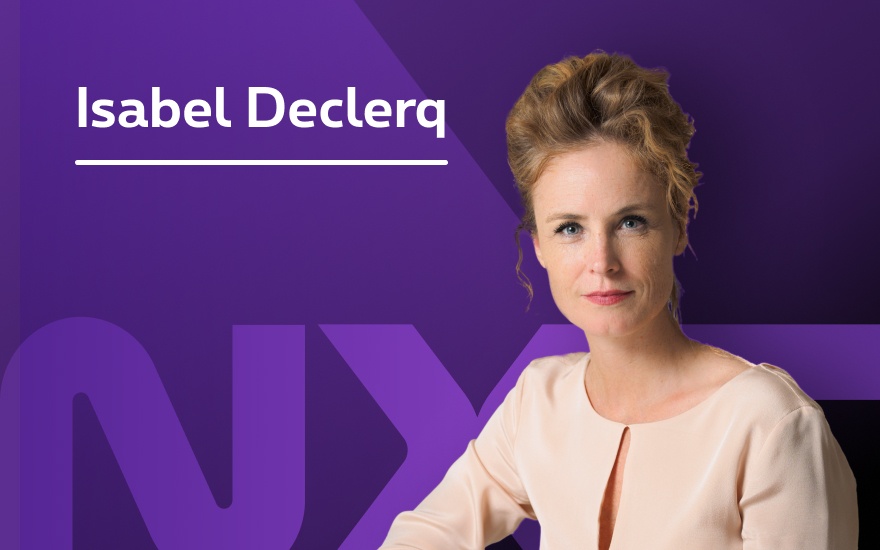 According to Isabel De Clercq, hybrid working is not about office and homeworking days, but about creating a people-, client- and results-centred framework. In her manifesto, she has outlined how a business can define this context.
Isabel De Clercq is the founder of Connect Share LeadNew window, which helps organizations to shape a healthy workplace. Hybrid working is an interesting facilitator in this regard. "From lifelong learning and asynchronous knowledge-sharing, through productivity, focus and technology, to digital language and greater self-determination. Those who set up hybrid working optimally win in all areas and also conduce to better customer service," she says.
Too much regulation, too little vision
Isabel sees organizations reacting frantically when preparing for what is to come in the autumn.
"It's as though many of them feel obliged to jump on that bandwagon. The debate is often narrowed down to establishing two days of homeworking. By doing this, organizations are ignoring the rich ideas contained in hybrid working."
Isabel then fervently refers to concepts such as trust, mature work organization, customer focus and lifelong learning.
Individual – team – organization: the Holy Trinity
"Hybrid working is often presented as the ultimate freedom for the individual. But that is not at all what it is."
Isabel is formal. "Think of the Holy Trinity: individual, team and organization. The individual must consciously consider the way in which he or she creates added value. Managers should pay more attention to establishing connection and trust."
"Finally, the organization must provide clear guidelines: general principles that allow teams to make agreements within them and agree on good ways of interacting."
The choices that organizations are making now are an externalization of the values of the organization.
Isabel De Clercq, author of 'Het Hybride Werken - Een Manifest'
Asynchronous collaboration and focus time
In her manifesto, Isabel makes a case for focus time and asynchronous working. "We see meetings as the only way to work together. But there are other options too: non-simultaneous collaboration is also possible."
Isabel explains: "It is best to keep meetings for those activities that require simultaneous presence. Making a decision, for example. But going through information, forming an opinion and expressing it in words can also be done in advance, in an asynchronous way."
This way of working guarantees that more focus time is released, a necessary condition for being able to do meaningful knowledge work.
Hybrid working as a value story
"The choices that organizations are now making are an externalization of the values of the organization. Anyone who values command-and-control will not readily opt for hybrid."
Not everyone has to work simultaneously or at the same location all of the time.
Isabel De Clercq, author of 'Het Hybride Werken – Een Manifest'
Seven indicators that show organizations are embracing hybrid Organizations that embrace hybrid working exhibit the following behavior:
No strict rules, but guiding principles
Frontloading general guidelines indicates confidence in the strength of the team. The organization attaches importance to a mature employment relationship.
Get rid of one size fits all
Different roles come with different requirements. Allow differences between individuals and teams to exist. This is evidence of a people-centred view.
We are still searching…
The path to hybrid working looks different for every organization and goes together with a continuous search. Have the courage to acknowledge that.
Institutionalize focus time
Employees do not always have to be reachable and managers do not have to check whether people are at work.
Getting started with asynchronous
Working asynchronously leads to fewer interruptions and signals, to knowledge workers, that the organization attaches importance to the fact that they can end their day with a satisfied feeling.
Lifelong learning
Encourage employees to continue to develop, and support them in their ambitions.
Set the tone as a manager
Executives who are present in the office full-time give off the signal that the office is the central place of power. In hybrid working, all workplaces are equal.
In addition to being the founder of Connect Share LeadNew window, Isabel De Clercq is also the author of 'Het Hybride Werken – Een Manifest', the management book 'Social Technologies in Business' and the collection of short stories 'Gekruld'.
How do you put hybrid working into practice?
One
One magazine is the Proximus B2B magazine for CIOs and IT professionals in large and medium-sized organisations.
Other articles of One