Hybrid work: focus on 78,000 Walloon companies
Published on 15/11/2021 in Inspire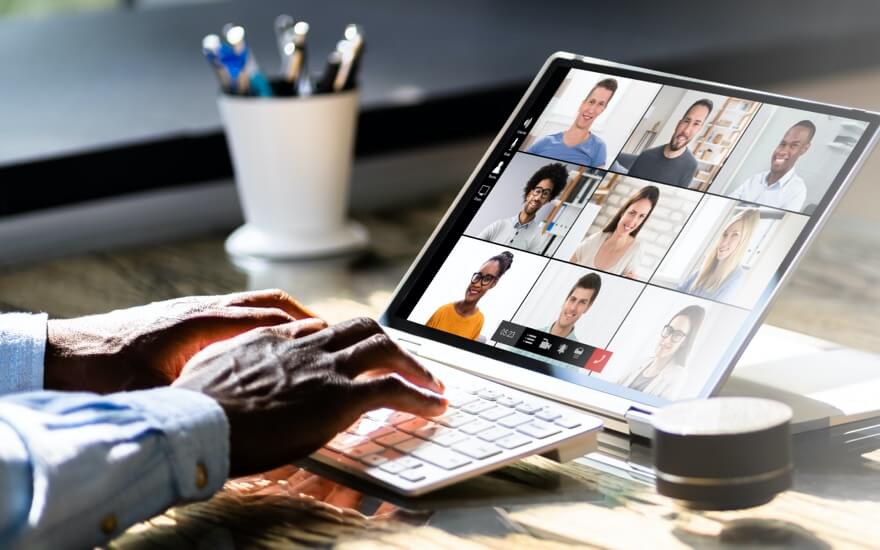 Is your company moving towards a hybrid work mode? Discover an analysis of the situation and the findings by Olivier de Wasseige, Managing Director and Director-General of the Union Wallonne des Entreprises (UWE).
Acceleration of the digital transition
When you want to take the temperature of the 78,000 Walloon companies, asking Olivier de Wasseige is a good idea. From his perspective, the pandemic has accelerated digitization and hybrid work in a sustainable way. But the challenge of adaptation remains great, especially for small businesses.
"There are three areas where the pandemic has accelerated digitization: telecommuting with remote meetings, digitization of certain processes and e-commerce," he observes.
Reducing the distortion between workers and teleworkers
"We have discovered that we can hold meetings at a distance and teleworking is the basis for this major change in our way of working," says the UWE boss, without denying that there is a part of the job that requires us to be on site.
"It's easier for some companies, especially service companies. But the challenge is important because it will have to be met over time: changing work regulations, establishing contract amendments, reducing the distortion between workers who can work from home and those who still have to travel..."
There are three areas where the pandemic has accelerated digitization: teleworking, certain processes and e-commerce.
Olivier de Wasseige, Managing Director and Director-General of the UWE
Less travel, more personal life
A study conducted by UWE with SD WorxNew window has shown that employees are very positive about hybrid working. Overall, teleworking two or three days a week contributes, it seems, to the well-being of employees. They benefit from the time saved in travelling and spend that on personal or family life.
Not to mention the positive effect on the planet. "It's one way to reduce traffic congestion, and to play a positive role on mobility. Business leaders are realizing that this is also a way to be part of the environmental transition."
Striking the right balance to avoid isolation
However, there were a few points requiring attention. "Telework can also lead to isolation so you have to strike the right balance," insists Olivier de Wasseige, who also highlights the challenge of equipment, particularly for small structures.
"Remote working means setting up videoconferencing software. During the lockdowns, we did some tinkering, but we need powerful and secure tools to be able to work on efficient access and information sharing, document backup, server storage, etc. One additional factor for the choice of these tools is the use of consultancy to ensure a holistic approach to all the IT and HR aspects of remote collaboration," he said.
We have discovered remote meetings and telecommuting is at the heart of that.
Olivier de Wasseige, Managing Director and Director-General of the UWE
Getting help
While larger companies may have the resources in-house or know where to turn to embed these changes into their processes, it is a significant challenge for the 98% of companies that employee fewer than ten people. "But all that has been done about digital transformation, during the pandemic, is not lost. There is also a shift in the way things are done as we go along."
Olivier de Wasseige highlights the role of trade unions, employers' federations and politicians but, above all, that of teleco companies in Belgium as partners in this transition to hybrid work. "They need to see their role not only as a provider of state-of-the-art hardware and sufficiently high-performance bandwidth but, more importantly, as a solution provider and consultant."
"This is what our companies are hoping for, especially the smaller ones with fewer resources, who want to be accompanied and guided towards tools and technologies adapted to their new operation," he concludes.
In her manifesto, Isabel De Clercq explains that hybrid work is about creating a human-, customer- and results-oriented framework.