IoT: Charleroi University Hospital innovates like never before
Published on 28/04/2021 in Innovate 
Four hospitals, thirteen polyclinics & medical centers, six daycare centers, three nursing homes... This is Michel Andris' playground, project manager at the ICT department of CHU Charleroi. Here everyday life follows the rhythm of e-health and IoT.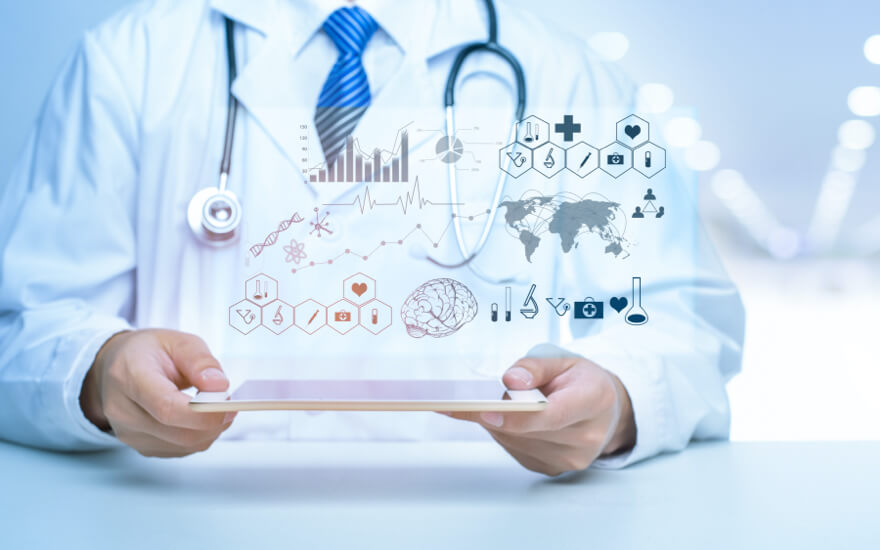 Gaining reliability
Michel Andris recalls the first project that led to the integration of IoT at CHU. "We started with a fairly simple request: monitoring the temperature of our refrigerators, freezers and laboratory ovens as part of drug monitoring. The reading manual was not very accurate and we needed to gain in reliability, consistency and reporting. We were able to do this thanks to connected objects. We even managed to identify non-compliant equipment."
Optimizing security
Then, different innovation projects quickly followed at the CHU. "We set up an alert system via a connected button. In the event of a security problem, our staff presses the button and the alert is immediately transmitted, the objective being to be able to intervene as quickly as possible (every second counts). The same technology is also used for patients in sterile rooms, for example," the project manager explains.
Geolocation
Among the many solutions provided by IoT, Michel Andris and his colleagues are also responding to the challenge of geolocation of equipment loaned between departments. "No more endless searches, the position of each mobile scanner or infusion pump is directly identifiable. Just like our defibrillators, which are unfortunately coveted by less well-intentioned people."
Own alarm server
To ensure smooth and targeted dissemination of information generated by connected objects, CHU has developed its own alarm server. "Many hospitals operate on the basis of heterogeneous systems. Our strategy is to standardize information. Connected objects are therefore one of the entry points for this server. Optimization is as beneficial internally as it is for patients," Michel Andris emphasizes.
We consider every new idea. If it can be integrated, we look for the most suitable IoT sensor.
Michel Andris, project manager at the ICT department of Charleroi University Hospital
Trying is adopting
Michel Andris has various projects on his plate: parking space management sensors, interactive patient guidance terminals and fall sensors. "We consider every new idea and discuss it with the relevant department. If it can be integrated, we look for the most suitable IoT sensor. In the future, 5G will help us absorb larger volumes and heavier data (such as video) with a lower response time. But for now, my priority is to know how to receive and send information, whether through Wi-Fi coverage or through LoRa."
In the COVID-19 vaccination campaign, IoT is mainly used for monitoring the temperature of vaccines.
One
One magazine is the Proximus B2B magazine for CIOs and IT professionals in large and medium-sized organisations.
Other articles of One