"Sending a video to your client via WhatsApp is sometimes more efficient than scheduling a meeting"
Published on 06/05/2020 in Service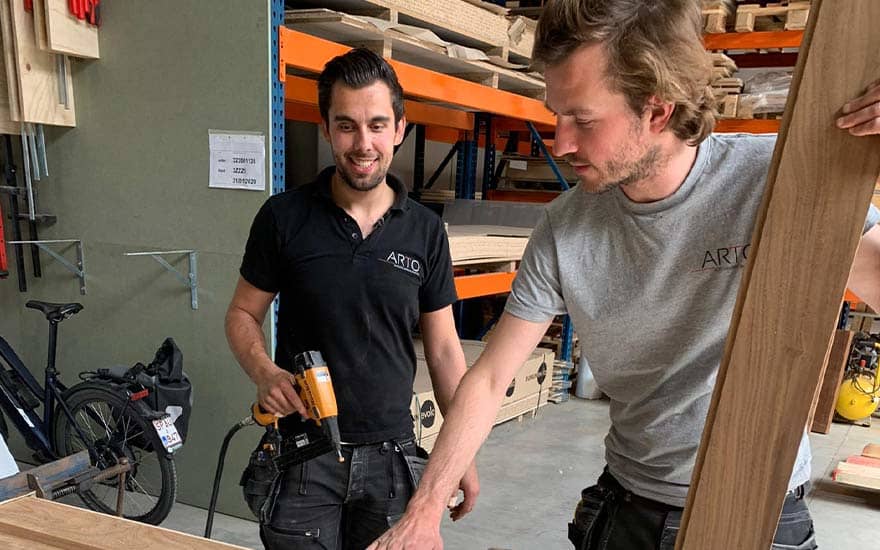 From an early age, Rob Arnouts has always wanted to "do something with his hands". The fact that he helped sawing planks in his grandfather's carpentry shop as a child might have something to do with that. In September of last year, he launched ARTO Interieur. A good six months later, he immediately faces a serious crisis as a starter. He responds pragmatically: "We are now also making plexiglass partitions. And we have learned to make better use of digital resources. "
Katleen
Being efficient, that's my 'thing'. Expect concrete tips, apps and services that will make it easy for you!
Other articles of Katleen
Questions about our offers?
An advisor is at your service