Flemish Environmental Agency: "Flawless conversion of smartphone fleet"
Published on 23/06/2021 in Innovate 
When the Flemish Environmental Agency decided to renew a fleet of more than eight hundred smartphones, Proximus Mobile Managed Services offered the perfect solution. Mobitel, our partner, was responsible for taking care of everything.
As an agency of the Flemish government, Flanders Environment Agency (VMM) works towards a better living environment in Flanders. It wants to be a solution-oriented partner for a climate-proof living environment. VMM has been relying on the telecom service provider Mobitel for about ten years now, for the management and service of its cell phone telephony. The Certified Proximus Telecom Partner acts as an expert and flexible link between Proximus and the client.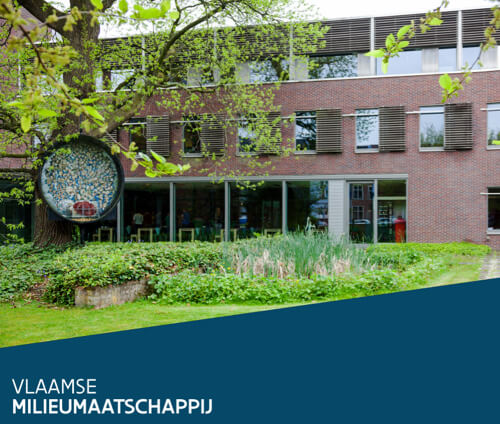 The new way of working
Even before the Covid crisis, VMM explicitly opted for working independently of time and place. "The pandemic has obviously accelerated and reinforced this shift," says Rik Callebaut, IT Asset Manager at VMM. "We are scaling back our fixed line telephony, in favor of cellular. The renewal of our smartphone fleet is the logical consequence. Given our longstanding successful partnership with Mobitel, we knew exactly who to pick as project partner."
With a view to location and time-independent working, we have put more than eight hundred new smartphones into service.
Rik Callebaut, IT Asset Manager at VMM
Smartphone management and support
Mobitel is a partner of Proximus Mobile Managed Services (MMS). With such a partner, the complete follow-up and digitalization of a company's telecom fleet is in good hands. "VMM opted for Samsung devices and Microsoft Intune for their management," explains Joeri Bastiaens, Sales Manager at Mobitel. "We fully rolled out that Intune environment for our customer and further configured it according to the different user profiles."
Mobitel made sure that the devices had the desired configuration from the start.
Joeri Bastiaens, Sales Manager at Mobitel
"The range of tasks performed by VMM employees varies greatly," explained Rik Callebaut. "A rat exterminator, for example, needs different applications than someone who mainly performs administrative tasks. Mobitel immediately took care of the desired configuration per user group remotely via zero-touch deployment."
E-Desk portal
Mobitel provides its own E-Desk Portal to its customers where employees can request products and services themselves, within their assigned rights. "VMM initially used the E-Desk to onboard its team. For a large number of employees it was a matter of replacing an existing smartphone and others received a company phone for the first time," explained Joeri Bastiaens. Via the E-Desk, the employees indicated whether they wanted to work with a new or an existing number, and where and when they wanted to pick up the device.
Rik Callebaut added: "Communication is a crucial factor for these projects. Developing clear manuals and clear procedures, with the help of the E-Desk Portal, proved to be of great value."
Streamlined collection
In the next phase, the distribution of the appliances was on the agenda. Once again, VMM was able to count on the services of Mobitel for this task. "Given the strict Covid protocols, the pickup had to be staggered. We sent people to VMM's different sites and they ensured a streamlined handling."
'Don't miss the call'
VMM donates any returned devices to charity. Via the 'Don't Miss the Call' campaign, Proximus is ensuring the sustainable recycling of the 'old' phones. The telecom operator wants to collect 150,000 mobile phones this year.
Would you like to know how the Don't Miss the Call action helps the planet and what you can do? Find out more here.
Wondering what Mobile Managed Services can mean for your company? Find out more about it.
One
One magazine is the Proximus B2B magazine for CIOs and IT professionals in large and medium-sized organisations.
Other articles of One