Industry 4.0 leads to greater efficiency, safety and sustainability
Published on 08/11/2021 in Customer Stories 
Industry 4.0 demands an overall strategy for digital transformation. Without a strategy, efforts are limited to isolated projects with a limited effect. So says Frederic Lhostte, Head of Analytics, Things & Applications at Proximus, in the IT journal Data News.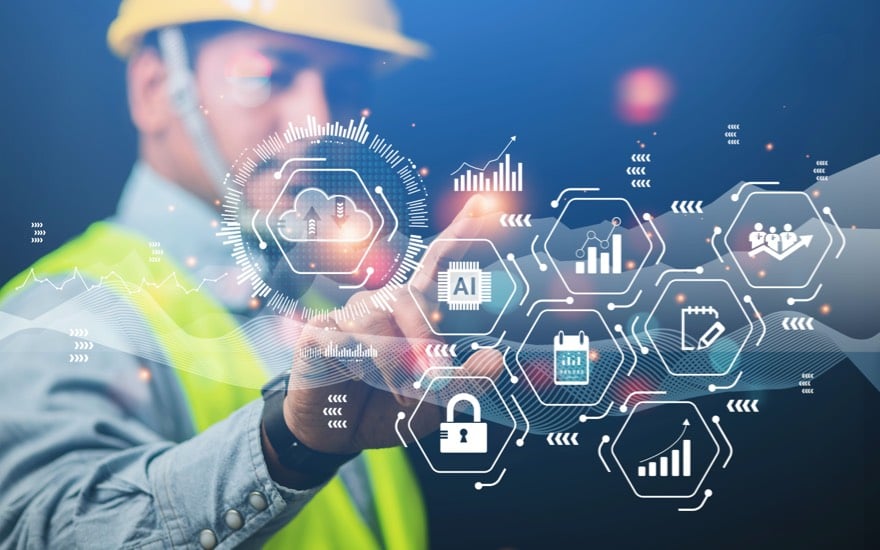 In an online double interview with Data News, experts from Proximus and Inetum-Realdolmen exchanged ideas on the current state of play of Industry 4.0 in Belgium. Lhostte : "Digital transformation offers a good way to look at Industry 4.0. Companies are looking for greater efficiency, safety and sustainability. They're using digital tools to achieve those goals."
Building blocks: sensors, AI and connectivity
"Very often companies are convinced of the opportunities of Industry 4.0, but they hesitate to take the first concrete steps." A roadmap offers the necessary guidance. "That way they get an overview of a first case that they can initiate, or a IT partner who can provide the appropriate support." It's just as important that this is not an isolated exercise. The available technology is no longer a barrier. "Sensors, connectivity, artificial intelligence: all the building blocks are readily available."
5G as a game changer
So the technological issue is no longer the big obstacle; what the business wants to achieve is. The arrival of new technology – 5G in particular – is bringing even more goals within reach. "5G is a game changer for Industry 4.0, that much is clear. But once again, 5G is not the only factor that counts. It's just as important for a company to develop the right mindset to get to work with Industry 4.0."
Listen to a comprehensive summary of the double interview here:
Frederic Lhostte on Industry 4.0: view a short video here:
Want to know more about Industry 4.0? Discover the experience of six Factories of the Future here:
One
One magazine is the Proximus B2B magazine for CIOs and IT professionals in large and medium-sized organisations.
Other articles of One