These are the challenges for Belgian ICT decision makers in 2023
Published on 05/01/2023 in News 
What are ICT decision makers worried about? What challenges do they come across and how do they best tackle them? Danielle Jacobs, CEO at Beltug, and Christophe Crous, VP Segment of Industries at Proximus, shine their light on ICT in turbulent times.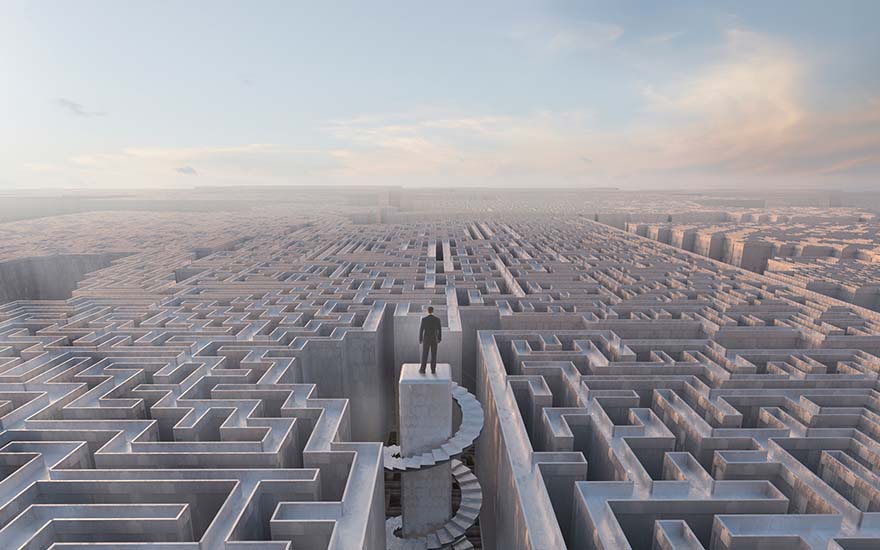 Every year, Beltug, the Belgian association for CIOs and digital technology leaders, lists the top priorities of ICT decision makers using the Beltug Priorities Compass. This year, 378 respondents took part in the survey which included about 60 topics.
Cybersecurity, ICT architecture, and data management
"Three issues are clearly at the top," Danielle points out. "ICT decision makers place cybersecurity high on the agenda. Six of the ten most frequently mentioned priorities relate to security. We also notice great concerns around ICT architecture. What do we put in the cloud? What do we keep on our own servers and how do we manage it all? The fastest riser is data management. Organizations ask themselves how best to handle data, how to get the most value from it and how best to secure it."
ICT as an enabler
The current economic and geopolitical context influences the ICT policies of companies and governments. "The pandemic clearly showed us that ICT can help mitigate the impact of a crisis, it ensures continuity, and reduces costs. ICT was an enabler of business transformation and streamlined location-independent working," Christophe explains. "I am convinced that ICT can once again play a crucial role, for example through managed services, to cope with the high cost of inflation. Sensors and visualization supported by ICT are also a great help in monitoring and reducing energy consumption."
Danielle considers ICT an enabler as well. "We see that more and more companies realise that technology can be part of determining business strategy."
ICT can also play a crucial role, for example through managed services to cope with high inflation costs or using sensors to monitor and reduce energy consumption or by using sensors for monitoring and reducing energy consumption.
Christophe Crous, VP Segment of Industries Proximus
Sectoral trends
Christophe identifies sectoral differences. "Some manufacturing companies were forced to scale back their operations because of high energy costs. Companies that have been affected like that tend to be quicker at putting ICT decisions on the back burner.
In other sectors, such as finance, an acceleration is just emerging. As part of their digital transformation, companies are shifting up a gear to engage customers and add value. 60% of our customers are maintaining or even increasing their ICT budgets. The size of the company also plays a role. Large organizations might find it easier to absorb wage indexation."
Socio-economic impact
The effects of the war in Ukraine and the economic downturn seem difficult to assess, according to Danielle. "We find that many organizations are now identifying which activities need to be prioritized or accelerated and where it is best to slow down for a while.
A second observation is that ICT remains a people business which means that the staffing costs remain high. Inflation rates vary from country to country. So for those working with foreign ICT providers, the question is how those higher costs will be reflected in ICT contracts."
Many organizations are now considering which activities need to be prioritized or accelerated and where it is best to slow down.
Danielle Jacobs, CEO at Beltug
Priority for cybersecurity
According to Danielle and Christophe, companies and government agencies are making a more explicit distinction between must-dos and nice-to-haves. "They accelerate for essentials like cybersecurity and strategic actions, for less crucial activities they slow down."
Danielle points out that many boards still don't know enough about the must-dos in terms of ICT. "They do not understand the risks from inadequate security and insufficient attention to privacy sufficiently. There is a need for greater awareness."
Outsourcing and vendor lock-in
"As staffing costs are rising, companies need to consider which business-critical processes are best kept in-house and done by their own IT staff, and what can be outsourced. Because outsourcing is not always the cheapest solution. Enterprises should consider which mission-critical processes are best kept in-house. Other issues lend themselves to outsourcing. Although that does not always constitute a cheaper solution. I notice that some organizations are now withdrawing some of their operations from the public cloud because of the higher price tag."
Danielle points out something else to keep an eye on. "The issue of potential vendor lock-in resonates strongly with our members. Once certain cloud software is implemented through a vendor, it is still difficult to get out of it. There is nothing wrong with that as long as the ICT provider follows correct practices."
Unburdening ICT management
Christophe advises ICT decision makers to take stock of what is in the cloud and then consider whether it is always the appropriate choice. "Proximus helps organizations classify their workloads and house them in the most appropriate location."
Unburdening is the key word. "This is true both in terms of data, cybersecurity, and ICT architecture. Organizations are finding it increasingly difficult to find and retain skilled ICT staff. Thanks to our expertise, their ICT management is in strong hands."
5G and fiber
A fast and reliable network is crucial when realizing the ICT ambitions of today and tomorrow. "Proximus is investing heavily in its fiber and 5G networks, allowing our customers to get maximum value from their applications around big data, sensors and IoT, among others. The network is a crucial foundation for the rollout of current and future business initiatives," Christophe concludes.
Danielle Jacobs is CEO at Beltug. With more than 2,000 members at 500 organizations, Beltug is the largest Belgian association of CIOs and digital technology leaders.
Christophe Crous has worked at Proximus for more than twenty-five years. He is Vice-President Segment of Industries.
Would you like to know more about 5G or understand this technology better? Find out everything on our 5G page.