Three questions to ask about hybrid cloud
Published on 06/11/2018 in News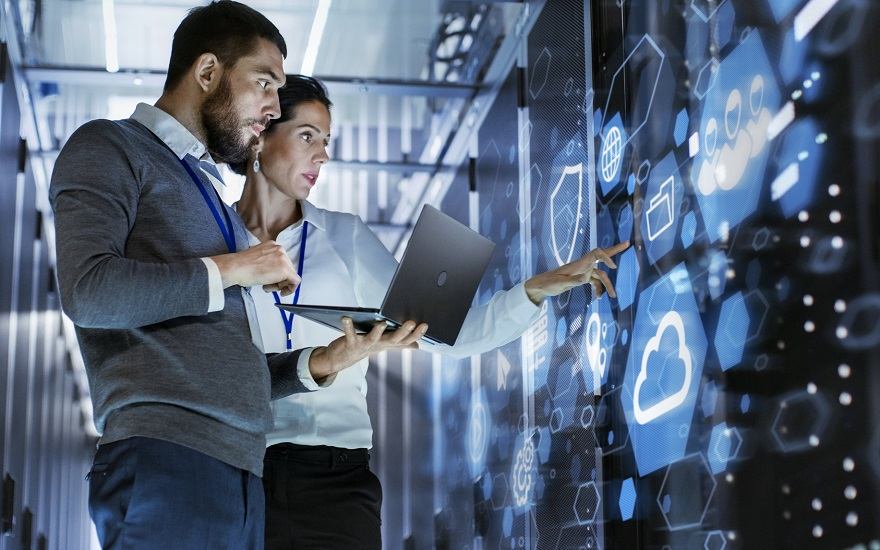 If your organization is already going hybrid or just starting to think about adding public cloud workload deployment options — then ask yourself (and your broader IT organization) the following three questions.
Is consumption variable and unpredictable?

Call it hybrid capacity optimization. Call it flexibility to meet changing business needs. Whatever you call it, the issue here is that if you are responsible for keeping an eye on capacity, you cannot know what it requires before a new business project is launched. Or demands for on-premises capacity may vary seasonally, or during specific stages in a development project.

That variable service consumption may be initiated by IT staff. For instance, IT may occasionally deploy a temporary marketing campaign platform that runs for weeks. Or, may deploy a computerized testing platform that runs for days, with fluctuating demand throughout the semester. But by the end of the semester, all the computerized tests can be scheduled at the same time.

Proximus hyperconverged infrastructure (HCI), powered by Cisco HyperFlex can help you to automate deployment and balance workloads both on-premises and in the public cloud. And that actually improves return on your infrastructure investments by maximizing capacity utilization.

Does IT want to bring cloud experience back on-premises?

Call it an easy button backed by deployment automation and orchestration. With HyperFlex, you can bring that easy cloud experience back to your data center. This solution provides a single management and orchestration layer that automates deployment in the cloud and back on-premises.

Users get a single interface, and can choose to deploy a virtual machine or a fully configured application stack on HyperFlex just as easily as in the cloud.

Do I want to optimize capacity by harnessing the power of automation?

Call it resource optimization on-premises. You can use automation to drive both software defined data center technology and cloud APIs to be a better steward of your resources and funding. If everything is software defined – either through HyperFlex connect on-premises or through cloud APIs – you can harness the power of automation to reduce consumption that doesn't add business value.

Proximus HCI, powered by HyperFlex allows you to harness the power of automation to reduce unnecessary consumption and optimize resource utilization on-premises or cut your bill in the cloud.
So do you have variable workloads, want to harness automation to optimize your resources, or do you have any specific questions regarding your cloud migration strategy?