Edge computing: innovation at your doorstep
Published on 25/04/2023 in Solutions & services 
Edge computing literally means that data are processed close to the data source. Four specialists explain what edge computing could mean for your business.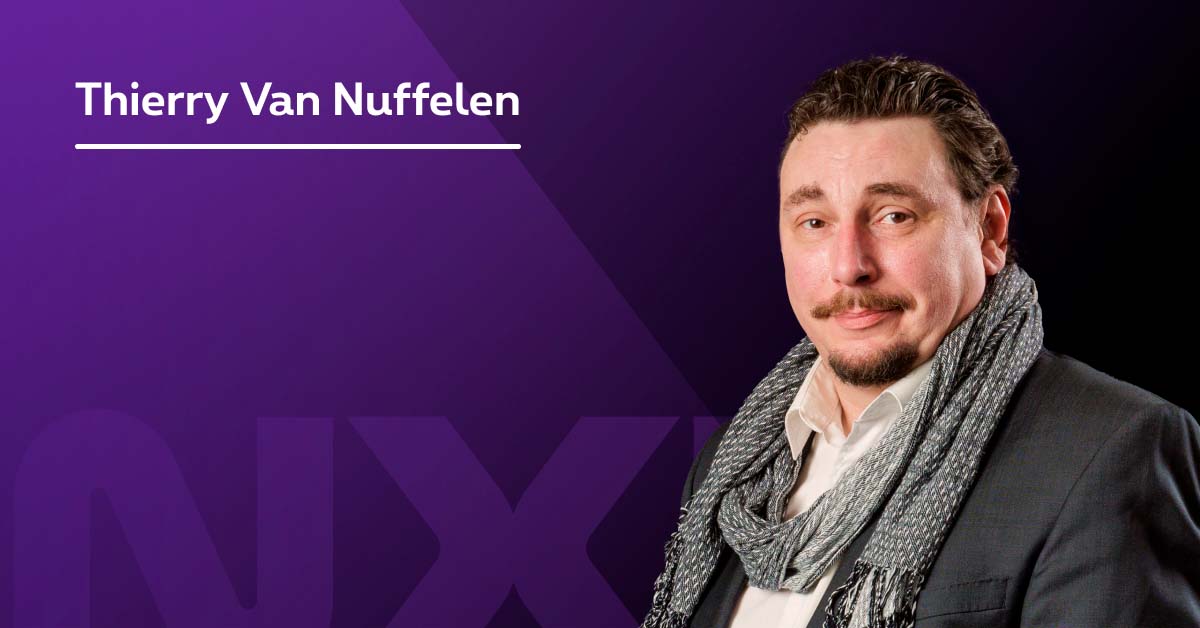 "With edge computing, not only is infrastructure brought close to the end user, but cloud services, too," says Ivo Haagen, Product Manager and Azure Practice Lead Benelux at Proximus. "With Microsoft, for example, these cloud services can be activated in a box selected in advance. After all, they have data services and AI possibilities with machine learning. Those who build their own hardware still have to run this software themselves."
Proximus and Microsoft bring edge computing closer
Patrick Faut and Mathieu Van den Mooter of Microsoft: "Microsoft and Proximus join forces to speed up the digital transformation and innovation of the Belgian telecom sector. Because of our cooperation which started in 2017, we can jointly offer end-to-end services to customers. Moreover, we bring public cloud functions closer by using edge locations. This thanks to the Microsoft Azure framework, which also enables us to use and share various applications.
As a result, Proximus is also able to offer uniform support and expand its portfolio to include new functionalities such as AI, machine learning and IoT. In our view, edge computing has huge potential in this area over the coming years. Some sectors will embrace this new trend faster than others, such as retail or robotics-related segments. But even in more conservative sectors, such as healthcare, there is room for edge computing with the application of AI analyses in medical research."
Edge is the perfect complement to public cloud for AI, videos and 5G private networks
Julien Marlair, Business Development and Innovation Manager at Proximus: "This means that by deploying edge components, customers are able to run very complex services right where they really need them. For innovations that need fast data processing, such as AI, 5G and video analytics, it is better to combine cloud with edge infrastructure. It is all about balancing the services at the right place."
This means that by deploying edge components, customers are able to run very complex services right where they really need them.
Julien Marlair, Business Development and Innovation Manager at Proximus
Five advantages:
The latency of edge applications is reduced with edge computing. Processing close to the place where the data are generated shortens the response time. "And this time factor plays an important role with self-driving cars. After all, you don't want to brake a millisecond too late if the car has to stop in front of an obstacle," adds Patrick Faut, Partner Development Manager at Microsoft.
Storing and processing data locally makes it possible to bring down connectivity costs. For example, processing video streams locally will greatly reduce the broadband usage.
The data is stored and processed locally. This can be important with applications where legal constraints apply.
The combination of Edge and Cloud services bring more stability and resilience to your applications, making them more resilient to connection cuts.
Edge solutions have a smaller footprint than owned data centers because they only use the computer capacity actually required.
Our great advantage as a Connectivity and IT services provider is that we can guarantee the security of devices and data.
Ivo Haagen, Product Manager Azure Practice Lead Benelux at Proximus
Anonymizing sensitive data via edge computing
Edge is very useful in companies where data are processed without shared infrastructure. "Think of hospitals or smart areas where they want to keep video images for later research. Here we can use edge computing to anonymize the images before storing them on the cloud. That way we guarantee privacy, even when analyzing them further," explains Mathieu Van den Mooter, Government Business Lead at Microsoft.
Privacy
"Security and privacy are a priority, both for the public cloud and for edge computing. Not only do we always work in accordance with the GDPR and the regulations of the industry, but we even urge companies to create standards that anticipate the new technologies," Mathieu concludes. Ivo notes that Proximus, as a Connectivity and IT services provider, has the great advantage of being able to guarantee device and data security by their management of end-to-end connectivity, which is not the case for all companies.
Drawing up a business case for the right application
Julien: "Because edge solutions require extra infrastructure and therefore come with a price tag, you should first think carefully about which application is suitable. Our experienced partner and Proximus partner Codit is perfectly positioned to help you define a right and coherent business case."
Near/Network Edge technology
Proximus will propose a unique service in Belgium. The Public Edge Zones within its own data centers. With this model, the applications will run on Azure, within Proximus data centers. This allows more companies access to the edge solutions.
Microsoft Azure is a powerful cloud computing platform that can build and deploy your applications consistently, seamlessly manage data, and deliver consistent experience across your hybrid cloud.
How to deploy?
Julien Marlair began his carreer as Network engineer at ASTRID, after which he joined Proximus in 2012. Since then, he covered multiple roles within Proximus. He is currently Business Development and Innovation Manager, where he combines innovative technologies to deliver business solutions.
Ivo Haagen is Product Manager Azure Practice Lead Benelux at Proximus. Thanks to jobs ranging from Cloud sales and implementation to project follow-up at Cronos Groep, Xylos and itnetX Belgium, among others, he has built up end-to-end experience and knowledge regarding public cloud technologies.
With 7 years within the Data and AI industry, Mathieu Van den Mooter joined Microsoft to drive further and more direct digital transformations. He is currently responsible for the creation of deep partnerships within the Belgian and Luxembourg subsidiary and does this with a focus on the public sector. As a Government Business Lead he needs to ensure end to end value creation, on the Microsoft platform, for the public sector of Belgium and Luxembourg.
Patrick Faut joined Microsoft in 2011. He started as Solution Sales Unified Communication. Since July 2019 he is Partner Development Manager and this is where he has its link with the Proximus Group. Patrick started his career as Service Engineer Medical Equipment at Nihon Kohden and has had 20 years of experience at Ericsson.